NIGERIA: Bishops appeal for peace as country stands on "edge of a dangerous precipice"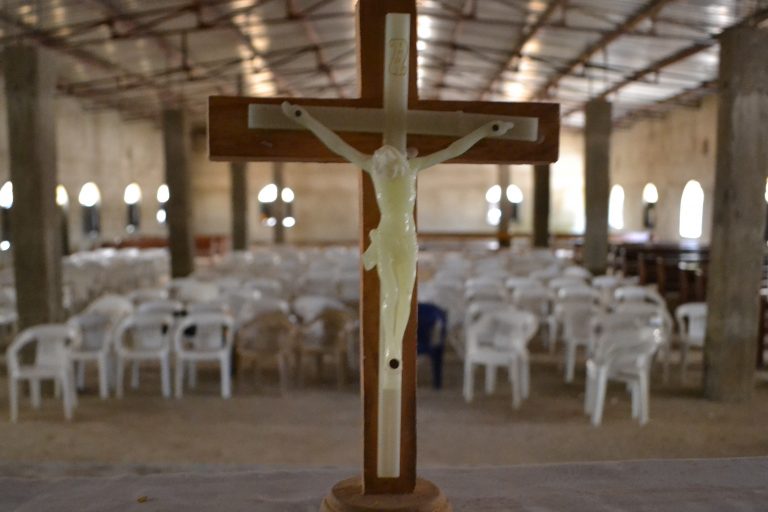 Catholic Bishops have called on Nigerians not to turn to violence following disputes over the legitimacy the 2023 presidential election which elected Bola Tinubu.
As well as appealing for calm and restraint, a statemen from the Catholic Bishops Conference of Nigeria, signed by its president Archbishop Lucius Iwejuru Ugorji, addressed concerns about the credibility of the elections held last Saturday (25th February).
In the message, a copy of which was seen by Catholic charity Aid to the Church in Need (ACN), Archbishop Ugorji wrote: "[W]e appeal to all Nigerians to remain calm, law-abiding and fervent in prayers."
Warning of rising tension, the bishops stressed the need for authorities to properly investigate worries about the elections – which have led to the main opposition groups, Peoples Democratic Party and the Labour Party, disputing Tinubu's victory and calling for a fresh round of voting.
"In particular, we urge the leaders of political parties to exercise restraint, while we all give INEC [Independent National Electoral Commission] the time to prove that it is still worthy of our trust.

"At this time, when the nation is standing at the edge of a dangerous precipice, INEC must live above board to avoid plunging the nation into an avoidable crisis."
Addressing concerns over the voting process, the bishops continued: "Unfortunately, the experience of many voters on the Election Day were a far cry from the hitch-free exercise that was repeatedly promised."
According to internal electoral observers, led by Dr Joyce Banda, former President of Malawi, polling stations opened late and a new electronic system designed to make public the results from each polling area suffered severe delays – with thousands of results not being uploaded to the platform.
The electoral observers stated: "The combined effect of these problems disenfranchised Nigerian voters in many areas, although the scope and scale is currently unknown."
Writing on behalf of the bishops, Archbishop Ugorji said: "There is, therefore, palpable tension in the air and agitations not just by some political parties but by a cross-section of the Nigerian population.
"We, therefore, urge the Independent Electoral Commission (INEC) to promptly take adequate steps to address the of the issues of concern in order to diffuse the tension and in the interest of the common good.
"No matter how long it takes, INEC has to ensure that it does the right thing now to ensure that the sanctity of the collective will of the electorate is not violated, so as to restore the confidence of the citizenry in our government and its institutions.
"As the saying goes, it is no use running when one is on the wrong road."
According to the INEC Tinubu received 8,794,726 votes, ahead of his main challenger Atiku Abubakar who came second with 6,984,520.