NIGERIA: Bishop rejects anxieties new president will Islamise Nigeria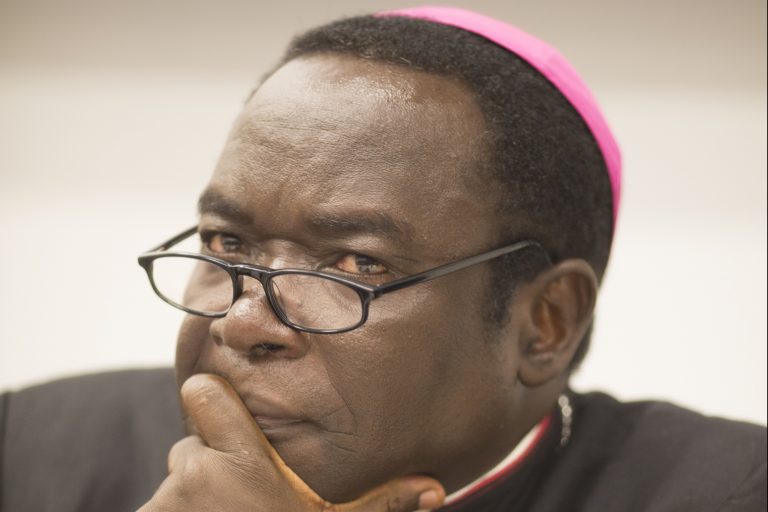 A leading bishop has dismissed fears being expressed by Nigeria's Christians that the new government has an Islamising agenda.
Speaking to Catholic charity Aid to the Church in Need (ACN), Bishop Matthew Kukah of Sokoto – who has criticised successive governments' failure to curb extremist violence and protect Christians – welcomed the new president, Bola Ahmed Tinubu, and vice-president, Kashim Shettima Mustapha, despite fears over the fact that they are both Muslims.
Bishop Kukah said: "A lot of the anxieties that people are expressing are unfounded."
He added: "I happen to have known Tinubu for more than 20 years, and I also happen to know Kashim Shettima. I have worked with him…
"There are certain things that Shettima did while governor that I found unprecedented.

"We went to the opening of the cathedral in Maiduguri, and I was shocked to see five or seven commissioners there who were Christians and members of his cabinet.

"And he was involved in the building and re-building of mosques and churches destroyed by Boko Haram. What else can you ask of somebody?"
Just days before he was sworn in as vice-president on 29th May, Kashim Shettima dismissed talk that there was a plot by the incoming administration to Islamise the country.
Referring to the fact that Tinubu is married to a Christian, Shettima said a man who has not Islamised his family will not Islamise Nigeria.
Bishop Kukah stressed that politicians should be assessed not by their religion but by their "capacity and competence and on how they see justice, fairness, and equity".
Referring to the ongoing violence against Christians, the prelate said: "These killings have been going on for a long time. Buhari's vice-president, Yemi Osinbajo, was a Christian pastor, but what difference did he make? He never visited any place where Christians were being killed."
Bishop Kukah was critical of the old administration, and in particular of previous president Muhammadu Buhari.
He said: "What is clear is that the outgoing president is one of the worst the country has ever had."
He added: "The Buhari government was one of the worst because he operated a system based on nepotism.

"Ironically, in the midst all of this, northern Nigeria remains the most ungoverned region in the whole country.

"And what Christians have suffered is a fraction of what northerners have suffered, in terms of kidnappings, killings and destruction."
Bishop Kukah added that Muslim leaders can provide opportunities for the country's Christian community.
He said: "Of course, I would like a Catholic to be president, but he would not govern Catholics – he would govern everybody in this country.
"I have enough experience living in Nigeria, for instance, to know that some of the best opportunities we have had as Christians did not come from a Christian president.
"The Pope did not come to Nigeria during the administration of a Christian.
"He visited Nigeria twice, courtesy of two Muslim leaders – Alhaji Shehu Shagari in 1982, and General Sani Abacha in 1998.
"Let us focus on the capacity for fairness, integrity, and the building of a better Nigeria."
Original interview with Bishop Kukah by Patience Ibile and Agatha Thaddeus Ibile