NIGERIA: Catholic priests condemn sectarian comments by ex-Kano Governor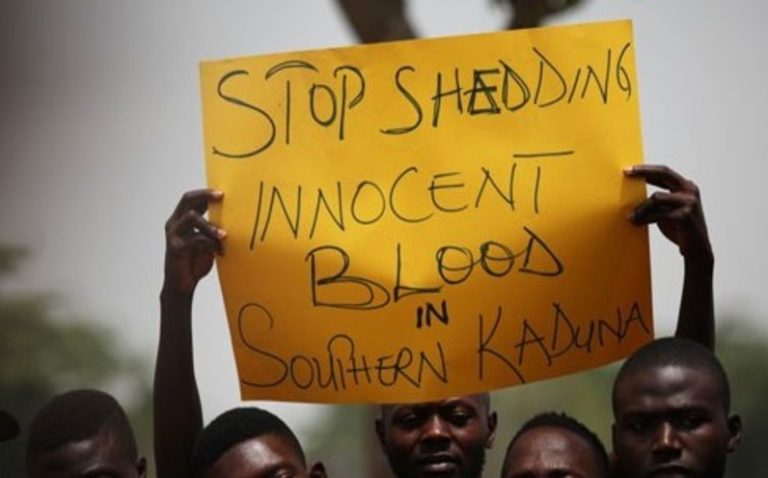 Nigerian priests have condemned a speech in which the former governor of Kaduna said his party was happy to have a Muslim-only state cabinet as Christians are a powerless minority.
In the video which went viral last week, Kaduna Nasir El-Rufai, who was governor of Kaduna for eight years, can be seen telling Muslim clerics that the All Progressives Congress (APC) party did not include Christians in government, as most of them did not vote for him.
The Catholic Diocesan Priests Association in Kaduna, Zaria and Kafanchan wrote to the current governor Uba Sani – who can be seen next to El-Rufai in the video – demanding that he distances himself from his predecessor's statements.
In the letter – a copy of which was sent to Catholic charity Aid to the Church in Need (ACN) – the Catholic priests labelled El-Rufai's comments "divisive, bigoted, hateful and completely unstatesman-like declaration of Islamic political supremacism in Kaduna State and Nigeria".
In the video El-Rufai told the imams: "The top government hierarchy in Kaduna State are Muslims but can any Christian in Kaduna prove that we've oppressed them?"
Adding: "Those that are not Muslims don't vote for our party. Most of them. So, why should I give them the deputy [governor's] position?"
El-Rufai went on to say that Muslim areas where there was strong APC support receive preferential treatment over Christian areas which don't vote for them.
And told Islamic clerics that this approach was based on the definition of "justice" taught by the imams and ulamas.
The Catholic Diocesan Priests Association in Kaduna, Zaria and Kafanchan said the speech by the former governor is "not only evidence of discrimination and the provocation that most Christian communities and individuals have endured in our state, especially during the reign of former Governor Nasir El-Rufai.
"It is also an explanation for the many unjust policies of his administration, uneven distribution of state resources, the wanton killings and kidnappings that afflicted the Christian dominated areas, and the nonchalance and sometimes scornful response of the government to the distress calls of victims".
The priests accused local government of inaction over attacks on Christians and highly inappropriate responses to the kidnapping and murder of priests.
"The only response that would usually come their way from government has been bizarre and inhumane accusations that they provoked their killers, tagging the atrocities as justified revenge killings, with punitive curfews and proscription of socio-cultural and developmental associations of some socio-cultural communities."
They went on to draw attention to the targeting of all Christian denominations in the state: "Whole Christian communities are being steadily raided, ransacked, burnt down and their inhabitants either taken for ransom or slaughtered without any of the perpetrators brought to book," adding that survivors received no state support.
According to research by ACN, over the last 18 months 11 priests were kidnapped in Kaduna State. On Sunday (11th June) Father Jeremiah Yakubu was abducted.
The letter's signatories concluded by assuring current governor Uba Sani of their "unrelenting support and prayers".