NIGERIA: 'Everybody is afraid'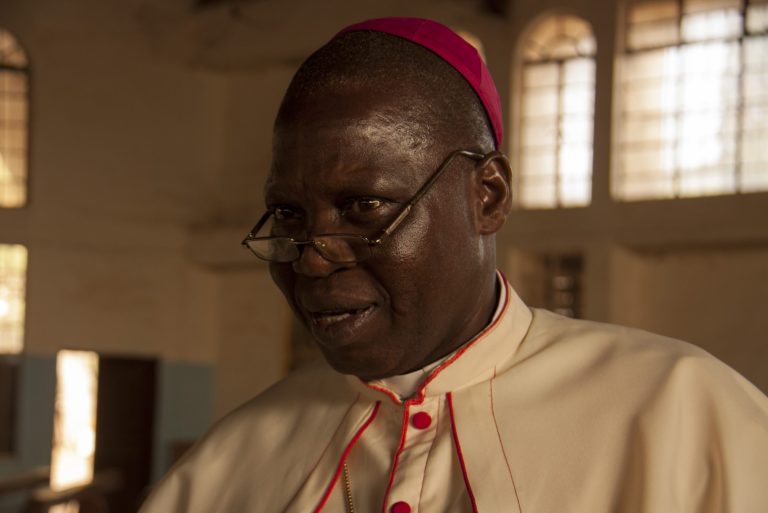 Christians in Nigeria are living in fear – according to a leading bishop – who says the killing of two priests last weekend has traumatised the community.
Speaking to Catholic charity Aid to the Church in Need (ACN), Archbishop Matthew Man-Oso Ndagoso of Kaduna, described the fear and uncertainty after the fatal shooting of one of his priests, Father Vitus Borogo, on Saturday, 25th June.
The following day, Father Christopher Odia was also killed in Edo State, in the south of the country. Both men appear to have been murdered during kidnapping attempts.
Archbishop Ndagoso said: "Everybody is on edge – all of us, the clergy, the laypeople, everybody. People are afraid, and rightly so. People are traumatised, and rightly so."
"With this situation, nobody is safe anywhere. If you go out of your house, even in the daytime, until you come back, you are not safe."
Bandits murdered Father Borogo while visiting family at Kaduna Correctional Centre Farm, Kujama. They kidnapped the priest's younger brother and one other man.
Archbishop Ndagoso said the Church was still struggling to understand why the pastor was killed.
He said: "It was completely unexpected. They are kidnappers, they are looking for money. We don't know why they killed him.
"Obviously, they wanted to kidnap all of them, but for some reason they chose to kill him, only God knows why."
Archbishop Ndagoso added the Church has no information about the identity of the attackers, nor have any ransom demands been issued for the men who were seized.
Speaking at an ACN conference earlier this month, Archbishop Ndagoso said that in the last three years, seven of his priests have been kidnapped and two have been killed.
"In 50 of my parishes, priests cannot stay in their rectories, because they are targets, they are seen as an easy source of money for ransom.
"I cannot go on pastoral visits like I usually do, priests cannot go to villages and say Masses.
"People cannot go to farm, so they cannot feed themselves. With this insecurity, people are starved of the sacraments."