NIGERIA: 'I watched as my husband was butchered to death'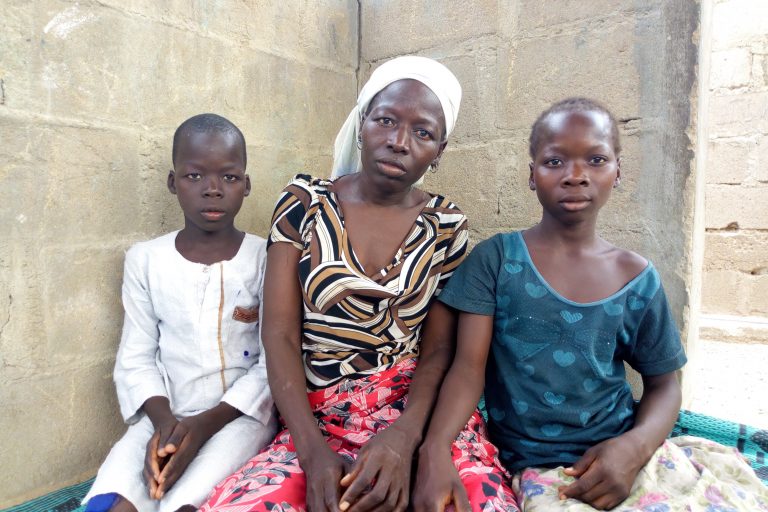 The full horror of Islamist militia violence in north-east Nigeria has been revealed in a Christian woman's very personal account of torture, grief and survival against all the odds.
Speaking in an interview with Catholic charity Aid to the Church in Need, Catherine Ibrahim described how Boko Haram gunmen forced her to watch as they killed her husband.
As insurgents entered her village, she ran home to rescue her children – Salome, then aged seven, and five-year-old Daniel – but by the time she got there, the fighters had arrived.
Catherine said: "Then, one of the insurgents savagely dragged me, so I could witness my husband's death.

"They butchered my husband mercilessly, and they made sure that I saw it all. I can't forget the fear in his eyes. I don't want to say more than this. I hate to remember."
Helpless as her children were taken into captivity by Boko Haram, Catherine went on to describe how she set off in search of them – only to be seized herself.
She was thrown into a detention camp and there – to her astonishment – she was reunited with Salome and Daniel.
But tears of joy turned to sadness when she was punished for trying to escape.
She was separated from her children and for two weeks her feet were tied together and her hands were bound behind her neck.
Her captors tortured her until they drew blood.
During her captivity, Catherine prayed to God in her local language. She discovered that her guard also spoke this language and that they were from the same tribe.
She believes the guard played a part in her being eventually released from the camp.
Following her release Catherine's mother-in-law nursed her back to health – and three years later she was reunited with her children in a displacement camp run by the Catholic diocese of Maiduguri.
Catherine said: "Now that I am back with my children and mother-in-law, my joy knows no bounds.

"But my husband's death – and having to watch it – will haunt me forever."
Catherine has had six months of physiotherapy but has still not fully regained the use of her hands.
In north-east Nigeria, ACN has prioritised emergency aid for people caught up in Boko Haram atrocities, as well as pastoral help.