NIGERIA: Women who escaped jihadist fanatics set to meet Pope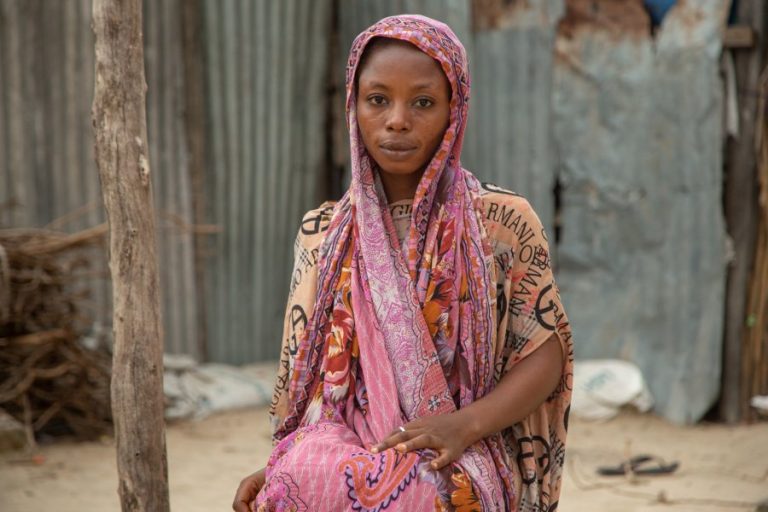 Two Nigerian women scarred by the horrific suffering they endured at the hands of extremist group Boko Haram are set to meet Pope Francis as part of events for international women's day 2023.
This Wednesday, 8th March, Maryamu Joseph and Janada Marcus, who were held captive by the jihadists, will meet the Pope at the end of the General Audience.
Following their ordeals, both women received care and counselling at the Church-run trauma centre in Maiduguri, north-east Nigeria, supported by Catholic charity Aid to the Church in Need (ACN).
ACN (Italy), who arranged for the Boko Haram survivors to come to Rome, said that their visit would highlight important issues which are often overlooked.
On 9th -10th March, the women will also have an audience with Cardinal Pietro Parolin, Vatican Secretary of State, as well as meeting members of diplomatic corps accredited to the Holy See and top-level political personalities.
In July 2022, Maryamu Joseph escaped after being held for nine years.
Speaking to ACN she said: "We suffered so much at the hands of these heartless, ruthless people.

"For nine years we saw the shedding of the innocent blood of my fellow Christians, killed by people who do not value life. They murdered without remorse, like it's a normal thing to do."
Her brother was killed in front of her by members of the militant group and her younger sister remains in captivity.
Miss Joseph was abducted in 2014 at the age of seven, along with 21 others, when fighters from Boko Haram attacked Bazza.
Janada Marcus was seized on 9th November 2020: "They took me to the bush and tortured me severely, emotionally, physically and mentally for six days.
"I suffered a lot of terrible and wicked experiences – beyond explanation – that made those six days seem like six years.
"On 15th November 2020, I was released. I came back and spent a few days with my mother – then she brought me to the trauma centre, operated by the Diocese of Maiduguri."
Miss Marcus had previously seen her father killed by Boko Haram in 2018 when the extremists came to her parents' farm near Maiduguri: "They pointed a machete at my father and told him they would set us free if he had sex with me."
She added: "My father put his head down in submission to be killed and answered: 'I cannot sleep with my own flesh and blood, my own daughter, I would rather die than commit this abomination'.
"On hearing this, one of the men took out a machete and cut off my father's head, right in front of us. The pain that I felt at that moment, was unbearable."
ACN is supporting a number of initiatives helping women and girls who have suffered at the hands of extremists, including skills training to help widows support themselves.
The UK office of ACN produced the report Hear Her Cries in 2021, examining the kidnapping, forced conversion and sexual victimisation of Christian women and girls.