PAKISTAN: Asia Bibi flies to freedom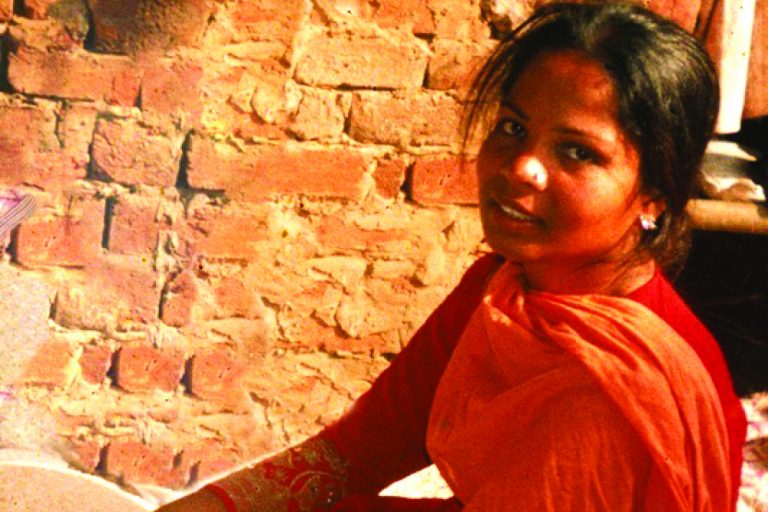 Asia Bibi's flight to Canada has been hailed as "the news we had all been hoping and praying for" – according to the head of a Catholic organisation committed to helping victims of injustice in Pakistan.
Father Emmanuel 'Mani' Yousaf, National Director of Pakistan's Catholic Commission for Justice and Peace, said in an interview with Catholic charity Aid to the Church in Need: "For almost 10 years now, this is the day all of us have been waiting for when the family can at last be reunited."
And Neville Kyrke-Smith, National Director, Aid to the Church in Need (UK), said: "Thank you to so many people who have prayed and campaigned for Asia Bibi's release.
"Today is a day of rejoicing."
Paying tribute to Aid to the Church in Need and all those who have appealed for justice for Asia Bibi, Father Yousaf said: "There are so many who deserve our congratulations for all that they have done for Asia in her struggle to regain her freedom."
The comments come amid breaking news that the Christian woman, formerly on death row for blasphemy, has finally left her native Pakistan and travelled to Canada, where her two daughters, Eisham and Esha, are now living.
Father Yousaf said: "We thank God that the family is now being reunited at long last.
"We pray to God that they will have a better future and can put behind them nearly 10 years of suffering.
"We thank God that justice has prevailed."
Asia Bibi was charged with blasphemy in 2009, a crime punishable by death.
Last October the Supreme Court of Pakistan acquitted her, confirming its decision in an appeal hearing in January, but she was not allowed to follow her wish and leave the country – until today.
Mr Kyrke-Smith said: "At Aid to the Church in Need, we were privileged to welcome some of Asia Bibi's family to the UK last year.
"We are sure that the presentations they made gave added impetus to finding a solution for Asia who had suffered unjust imprisonment for nearly 10 years."
He added: However, today is also a day tinged with great sadness – as we remember those others who are still incarcerated or unjustly accused under the Blasphemy Laws today as well as those who sacrificed so much for Asia Bibi, particularly the politicians Salman Taseer and Shahbaz Bhatti, who gave up their lives in the pursuit of freedom for Asia.
"Our prayers and our work will continue to help all those who are unjustly accused by radical fundamentalists and who cannot practise their Christian faith freely."