PAKISTAN: Maira's struggle for justice takes a fresh turn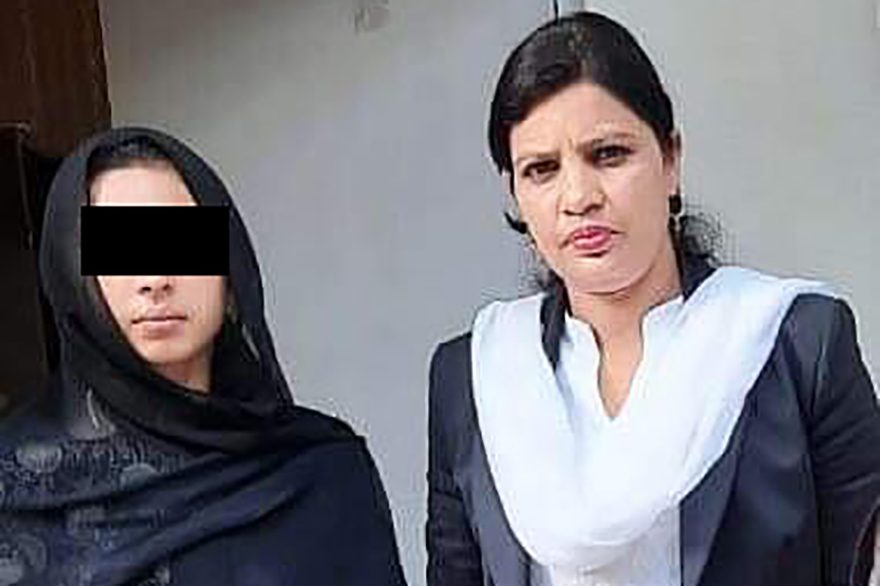 A 14-year-old Pakistani girl's struggle to be free of the man who raped her – and blackmailed her into marriage and religious conversion – has taken an unexpected turn after the defendant failed to appear in court.
The court, in Rawalpindi, requested fresh evidence, including medical reports, as well as documentary material, including police records and birth and marriage certificates in the case of Maira Shahbaz, a Catholic girl from Madina Town, near Faisalabad.
Mohamad Nakash Tariq did not appear at the court, which heard a petition to cancel his marriage to Maira on grounds that she is underage and that it took place against her will. 
The court's request to review the evidence followed an earlier court decision, which sanctioned the former altar server's marriage to Mr Nakash on grounds that she had "embraced" Islam.
But, barely two weeks later, on 18th August, Maira went to police, saying she had escaped Mr Nakash's home in Faisalabad.
She filed a series of complaints against him, accusing him of kidnapping her at gunpoint, drugging her, forcing her to marry him and convert to Islam.
Maira said he raped her and blackmailed her and threatened to release a video, understood to show her being gang-raped.
She also accused him of forcing her into prostitution.
Maira said that Mr Nakash had said he would kill both her and her family if she were to return to them.
Her defence centres on a birth certificate and other official documentation showing she was 13 at the time of her marriage to Mr Nakash, which her abductor claims took place last October.
The Muslim cleric, whose signature appears on the marriage certificate, has since dismissed the document as a fake.
The court, which met last Wednesday (23rd September), requested Maira undergo medical tests to check for sexual abuse but there are concerns that such evidence may be weak given that the incidents in question took place at least six weeks ago.
In an interview with Aid to the Church in Need (ACN), the Catholic charity for persecuted and other suffering Christians, Maira's lawyer, Sumera Shafique, said: "Maira's family are concerned that Mr Nakash wants to re-kidnap her and kill both her and her family."
Miss Sumera said that overall, the evidence was clearly in Maira's favour but that, even if she wins the case, she will not be safe.
She added: "By leaving Mr Nakash and returning to her family, Maira will always be considered an apostate from Islam in the eyes of Mr Nakash and mob groups, and they will continue to demand that she be killed."
Miss Sumera said that the girl and her family continue to receive death threats and that, even though they are in hiding and have 24-hour police protection as ordered by the court, their safety could not be guaranteed.
She said that in recent days neighbours have reported being approached by suspicious people asking for the family's whereabouts. 
Miss Sumera added: "The family are very afraid."