PAKISTAN: Minorities denied housing in Muslim areas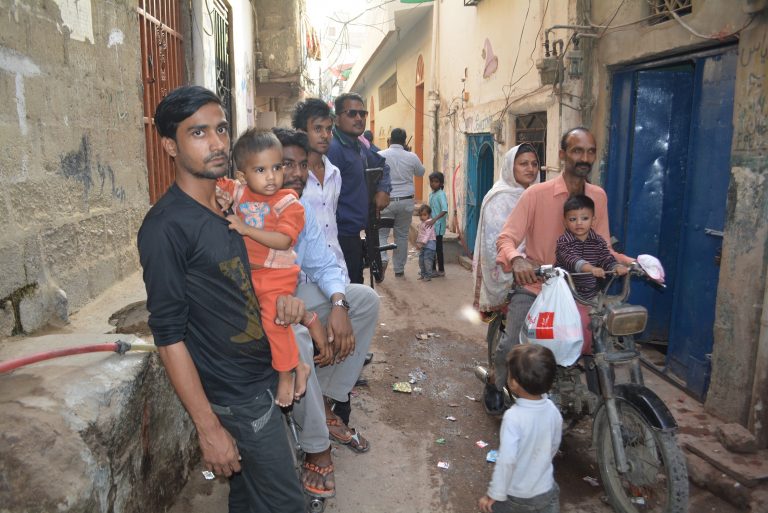 Hard-liners in Pakistan are forcing Christians out of Muslim neighbourhoods and refusing to give them lodgings, according to a high-profile minority groups' politician championing human rights.
Speaking following the death of Christian man Nadeem Joseph – who was repeatedly shot by a neighbour for refusing to leave his house in a Muslim neighbourhood – Pakistani politician Joel Amir Sahotra told Catholic charity Aid to the Church in Need (ACN) that there is a worrying trend of non-Muslims facing fierce opposition if they try to move to Muslim areas.
The politician, who has served on Punjab's Provincial Assembly, said: "Discrimination against religious minorities, unfortunately, is very common in Pakistan – there is no respect or acceptance for them."
He added: "People are not even willing to rent their properties to non-Muslims. They even advertise it openly that non-Muslims are not allowed to enter the properties – it's like the Stone Age.
"What kind of mentality is this? I really don't have an answer for it."
Mr Sahotra said that minority faith groups supported the foundation of Pakistan in 1947, when they made up a significant part of the population, but there have been drastic changes since.
He said: "From 25 percent of the population, they have fallen to two percent of the population now – they are deprived of basic human rights."
Mr Sahotra added: "I don't know if people in the West can understand what kind of difficult situation we are facing here on religious grounds."
Qamar Rafiq, a friend of the Joseph family, described the events that led to Nadeem Joseph's death.
"In May this year, Nadeem bought a house in TV Colony in Swati Gate, in Peshawar, where he lived with his two children, his wife and his mother-in-law.
"Nadeem's family was repeatedly harassed and threatened by Salman [Khan], a Muslim neighbour, who tried to force him to leave the area and move elsewhere, since this place was 'not for filthy Christians'.

"On 4th June Salman and his sons once again threatened Nadeem's family, ordering them to leave the district in the next 24 hours or be ready to face the grave consequences of having moved into a Muslim neighbourhood."
According to Mr Rafiq, Mr Joseph called the police to report the threats, but later that day he was shot three times in the stomach, reportedly with an AK-47.
His mother-in-law, Elizabeth Masih, was also shot in the shoulder.
Mr Rafiq said: "The neighbours, on hearing the shots, shut their doors and none of them came to the aid of the wounded men or attempted to call the emergency services."
Nadeem Joseph was reported to be out of danger when he was admitted to the Lady Reading Hospital – but, following several operations, died on 29th June.