PAKISTAN: Raped at gunpoint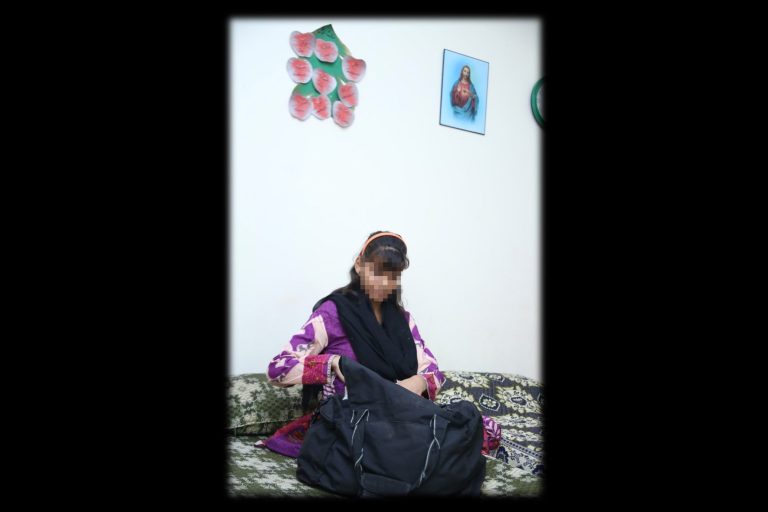 A Catholic girl in Pakistan, who was raped and forced to convert by her kidnapper, has spoken out about her harrowing ordeal.
Kinza Sindhu – who is just 14 years old – was abducted from her home in Lahore by five men on 19th September 2022.
Speaking through an interpreter, Miss Sindu told Catholic charity Aid to the Church in Need (ACN) about her abduction.
She said: "My parents, who are both cooks, were away at work. My elder sister was in the kitchen when I heard a knock on the front door at around 12pm.

"When I opened the door, the armed men pulled me out and pushed me inside a van. I recognised two of them, but the rest were unknown.

"One of them made me take a sedative and I slipped into unconsciousness. Later one of the young guys I knew raped me at gunpoint, at an unknown location."
Miss Sindu was put under pressure to convert to Islam and marry her rapist – but she refused to co-operate.
Relating her terrifying experiences in her native language Urdu, she said: "The next day the guy who raped me brought a bearded man to register the nikah [Muslim marriage].

"I told them I am a Christian and refused to repeat the Arabic verses. They told me to just listen quietly.

"They made me sign a white paper and took my fingerprints. They also made videos of the ceremony on a phone."
She told ACN that she survived by praying silently throughout her ordeal.
Her family were able to obtain legal aid and pursued a case in the Lahore courts to get their daughter back.
Miss Sindu said: "My parents had registered a first information report at the local police station regarding my abduction.

"My kidnapper submitted the nikahnama [Islamic marriage contract] in the same police station stating that I had become a Muslim.

"But in Lahore High Court I denied converting to Islam. The judge let me rejoin my family after the second hearing."
On 22nd October 2022 she was finally able to return home, but she and her parents are not out of danger.
Miss Sindu told ACN: "I am worried for my family who are still receiving threatening calls from unknown numbers.
"The callers are urging them to return me to them or face a beating after being stripped naked.
"They are planning to move to another neighbourhood. I worry about them."
But Miss Sindu is thankful that she has escaped her captivity.
She said: "Now I am back home. I feel I am closer to God. I had lost all hope. It was God who sent help in the shape of lawyers who fought the case and brought me back."
The Movement for Solidarity and Peace calculated that up to 1,000 young female Christians and Hindus, aged 12-25, are abducted and forced to convert to Islam every year.
In 2021 ACN launched an initiative with Pakistan's national Catholic Commission for Justice and Peace to protect minority girls through consultations with politicians at both state and national level, community awareness about the problem and providing legal help for victims.
The UK office of ACN produced the report Hear Her Cries later that year, highlighting the kidnapping, forced conversion and sexual victimisation of Christian women and girls around the world.