PAKISTAN: Tensions rise after burning of Qur'an in Sweden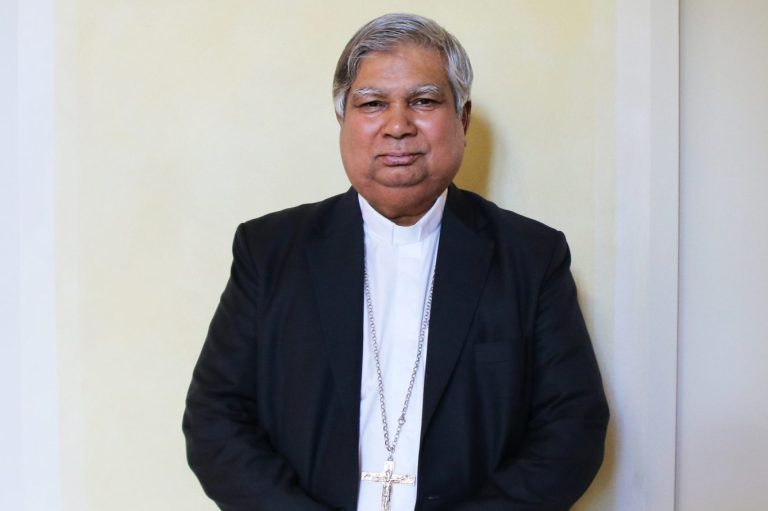 Several churches in Pakistan have been forced to close after Islamist extremists declared they are seeking revenge for the burning of the Qur'an outside a mosque in Stockholm, Sweden on the Muslim holiday of Eid Al-Adha, a bishop has said.
Heightened security risks present a fresh challenge for a Church already under pressure in a country where at least 57 allegations of blasphemy were legally registered during the first five months of 2023.
Bishop Yousaf Sohan of Multan told Catholic charity Aid to the Church in Need (ACN) that the Pakistani Government insisted that churches and other Church buildings, including schools, increase security measures in response to growing fears of extremist attacks.
Lahore-based Islamist group Lashkar-e-Jhangvi has threatened to carry out suicide bombings against Pakistan's churches in retaliation for the Qur'an burning by an Iraqi atheist.
Bishop Sohan, chairman of the Catholic Commission for Inter-Religious Dialogue and Ecumenism in Pakistan, said: "The country is divided into zones, according to security levels.
"Multan Diocese is in a red zone. We have several church buildings that are closed at the moment because they do not meet the security requirements demanded by the Government in this situation."
So far, nothing has happened in the diocese, apart from verbal criticism and threats on social media, according to the bishop.
He added that the Church regrets that the disrespectful act of one man living in the safety of Sweden can make life more difficult for Christians in Muslim-majority countries – such as Pakistan where the desecration of the Qur'an can lead to life in prison.
The Catholic Church in Pakistan condemned the act through the National Commission for Justice and Peace (NJCP), saying that it stood in solidarity with Muslims and calling on Sweden to ensure respect for all religions.
Bishop Sohan said: "We pray for peace. These incidents should not happen, because they cause great disturbances for our people.
"We should respect each other's rights and humanity, regardless of their religion."
With thanks to Filipe d'Avillez