SPAIN: Appeal for prayer following attack on churches in Spain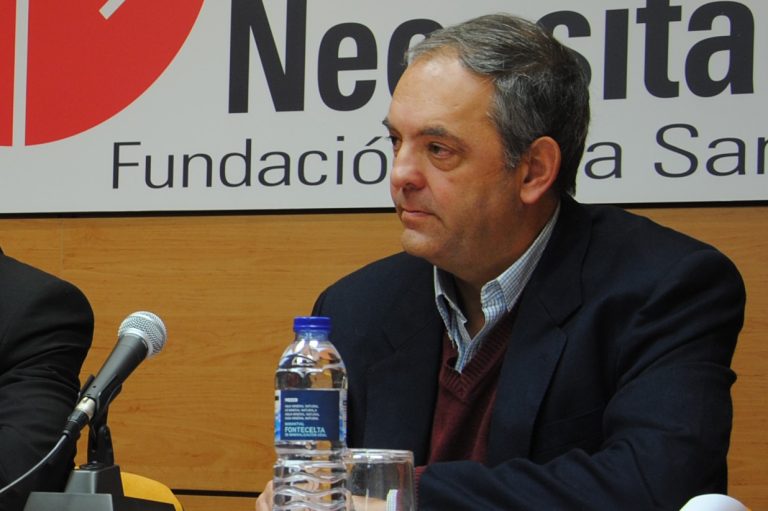 A CATHOLIC charity with links to the churches in Spain where a man was killed on Wednesday (25th January) has condemned the attacks and called for prayers for the victims.
The suspected Islamist terrorist incidents occurred in the churches of San Isidro and Our Lady of Palma in the southern city of Algeciras on Wednesday evening, with Spanish media reporting that the assailant overturned statutes and other images while yelling "Allahu Akhbar" ("God is great").
Father Antonio Rodrígues Lucena was stabbed in the neck while saying Mass at San Isidro Church and required emergency surgery. He was discharged from Punta Europa Hospital yesterday (26th January).
The assailant then made his way to the nearby Church of Our Lady of Palma, where he attacked the sacristan, Diego Valencia.
Mr Valencia fled outside to the public square where he was killed with a machete.
Our Lady of Palma's parish priest, Father Juan José Marina, told Spanish media that he believes the attacker mistakenly thought Mr Valencia was a priest.
He said:
"In the same way that he sought out the priest at San Isidro and no one else, the same thing happened here. If I had been here, I would be dead."
Four others sustained injuries during the attacks.
Condemning the violence and asking for prayers for the dead and wounded, Javier Menéndez Ros, national director of ACN (Spain), said that as part of an ACN initiative the parishes in Algeciras had recently displayed an icon, rescued from a church in Homs, Syria that was desecrated by jihadists.
He said: "Almost all the parishes in the diocese hosted the icon, and held prayer vigils and meetings to reflect on persecution of Christians in the Middle East.
"The parish of Our Lady of Palma, where church warden Diego Valencia was murdered, and the church of Our Lady Help of Christians, of which the wounded Father José was parish priest, were among those which hosted the Syrian icon."
Yassine Kanjaa, a 25-year-old Moroccan man, was disarmed and arrested soon after Mr Valencia was killed.
Spanish authorities, who are treating the incidents as potential terrorist acts, said the suspect had entered the country illegally and was due to be deported in June.
While the events have rekindled concerns about jihadist threats in Spain, Mr Kanjaa had not been identified as a potential terrorist and is thought to have acted alone.
Reflecting that the attacks took place on the feast of Saint Paul's conversion, Mr Menéndez Ros noted that the saint persecuted Christians before he embraced Christianity.
He said:
"On the road to Damascus, Saint Paul fell to the ground when the Lord asked him: 'Why are you persecuting me?' This question is as pertinent today as it was then. Why are we being persecuted?"