SRI LANKA: Cardinal asks pope to help unveil truth about bombings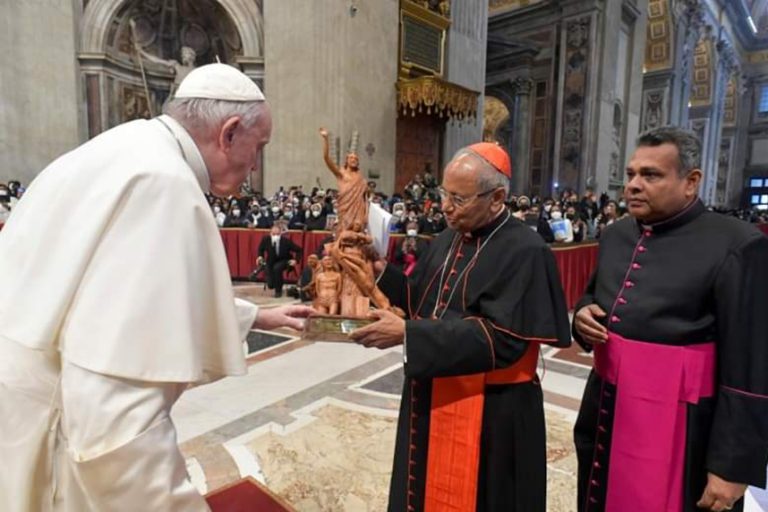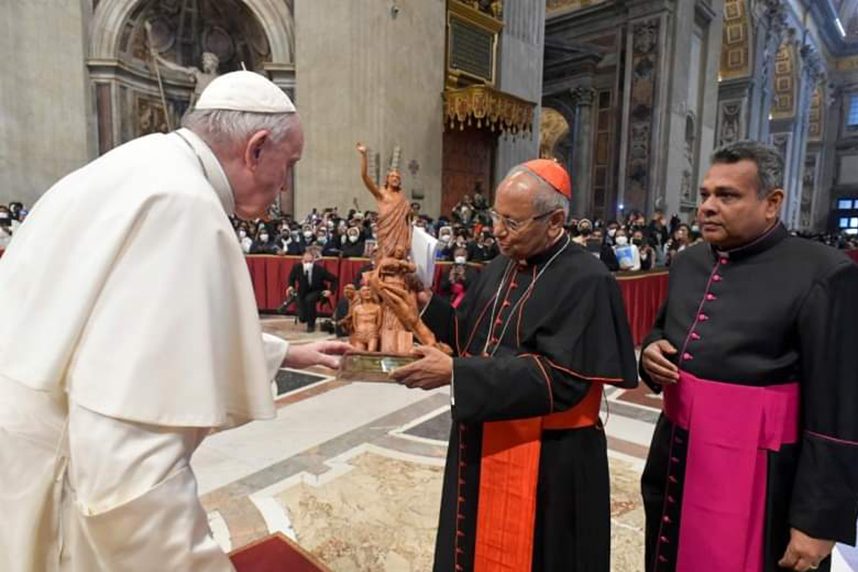 The head of Sri Lanka's Catholic Church has made an impassioned plea to Pope Francis to help discover the truth behind the Easter bombings.
During an audience with the pope in St Peter's Basilica yesterday (25th April), Cardinal Malcolm Ranjith spoke about the pain the community had suffered because of the government's refusal to reveal the facts about the Easter 2019 terrorist attack that killed 269 people.
Cardinal Ranjith, the Archbishop of Colombo, told the Holy Father: "It has been three years since these attacks, but we still have not discovered the true authors.

"At first the responsibility was laid at the feet of the Islamic community – but now there are elements that point to a political plot, with connections between certain political groups and the extremists who set off the bombs."
Cardinal Malcolm Ranjith lead a delegation to Rome to mark the third anniversary of the terrorist attacks.
This included victims of the Easter bombings, such as Gloriya George, whose father died in her arms shortly after the blast, which also left her deaf.
The delegation participated in a Mass for the more than 3,500 Sri Lankan Catholics working in Italy.
The cardinal said: "There has been an attempt from some sectors to create inter-religious conflicts with us, and we have to be attentive to not let this succeed," adding that the group included members of the Protestant, Muslim, Buddhist and Hindu communities.
Expressing his closeness with families who lost loved ones, Pope Francis urged Sri Lanka's authorities to reveal the truth.
He said: "Please, out of love for justice, out of love for your people, let it be made clear once and for all who was responsible for these events."
Speaking at a press conference after the meeting, organised by Aid to the Church in Need (ACN), Cardinal Ranjith said: "The government has hidden everything, laying all the blame on a group of radical Muslims, they want to create tensions between Christians, Muslims and Buddhists.
"We don't want this. We want to live in peace with everybody. We want to know who was behind this plot."
In a stinging condemnation of the current Sri Lankan administration, Cardinal Ranjith went on to criticise the government's human-rights record – and hit out at its economic policies, which he claimed had put many families on the breadline.
He said: "The Church is not under threat in Sri Lanka, but human rights are. In Sri Lanka, we are witnessing a struggle between the Sri Lankan population against the government.
"The government has mismanaged the economy and now we have many families without food.
"There is extreme poverty, and we want also to speak about this phenomenon so that the international community can help us, and not support this type of dictatorial government that does not respect human rights."