SYRIA: A decade on – kidnapped archbishops still missing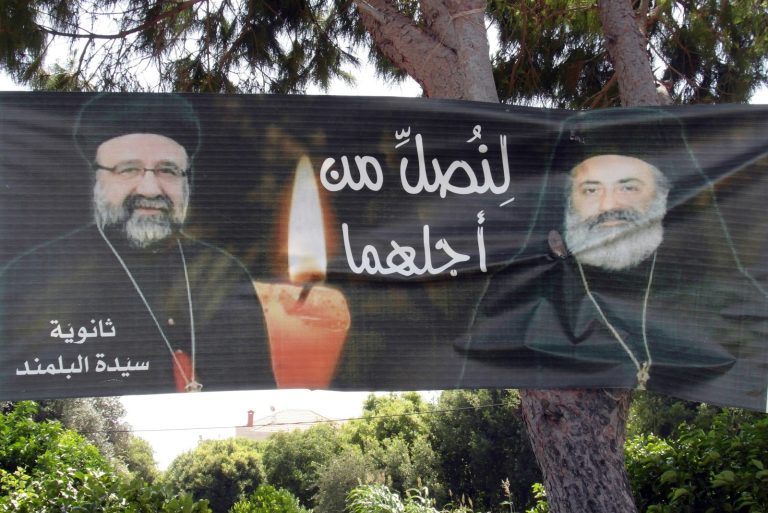 Ten years after two archbishops went missing, Churches across the Middle East have chosen the date of their abduction as a day to remember all the region's abducted Christians.
The formal announcement was made yesterday (24th April), at an event held by the Middle East Council of Churches to mark the anniversary of the kidnapping of Greek-Orthodox Metropolitan Boulos Yazigi and Syriac-Orthodox Metropolitan Gregorios Yohanna Ibrahim in 2013.
Starting in 2024 Christians across the region will observe 22nd April – the day on which they were seized – as the Ecumenical Day for the Abducted and the Forcibly Absented.
Metropolitan Ephrem Maalouli of Aleppo and Alexandretta, who was appointed as Metroplitan Yazigi's successor by the Antiochian Greek-Orthodox Synod, said their communities still hope that the two prelates will return.
In a message sent to Catholic charity Aid to the Church in Need (ACN), he said: "We have no information, neither positive or negative, so we are living with our hope.

"The people are living with hope that the two bishops will return, because they love them."
He added: "The matter of the kidnapping is not now a matter of one Church or another – it is a matter not only for the Churches, but for all Christians, because it is not personal, [it is] to do with the two of them, but it [is] related to the rights of human beings, or of Christians, in the Middle East and all over the world."
Greek-Orthodox Metropolitan Boulos Yazigi and Syriac-Orthodox Metropolitan Gregorios Yohanna Ibrahim were seized in the area between Aleppo and the Turkish border.
They were travelling to negotiate the release of two priests – Armenian Catholic Michael Kayyal and Greek Orthodox Maher Mahfouz – who had been abducted by jihadists.
The road that their car was on was blocked by their kidnappers and their driver, Deacon Fatha' Allah Kabboud, was shot in the head and killed. No one claimed responsibility.
The fate of the two senior clergymen remains unknown a decade on, although in 2019 reports circulated that Metropolitan Ibrahim was alive and being held by Daesh (ISIS).
Syriac-Orthodox Metropolitan Boutros Kassis of Aleppo – Metropolitan Ibrahim's successor – stressed the necessity of continuing to pray for Christians who have been taken captive.
He said: "Our missing Archbishops, priests, and all those who have been kidnapped are a banner for us to advance in bearing hardships and difficulties because every day of abduction is a real death.

"Let us reach out to them all and pray with hearts filled with hope and expectation for them."