SYRIA: ACN agrees €500,000+ for earthquake victims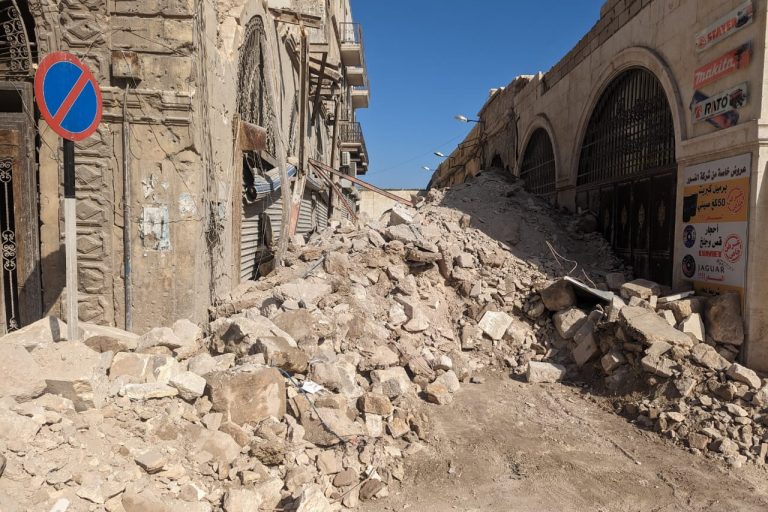 A Catholic charity is rolling out more than half a million euros in immediate aid to help Christians in Syria in the wake of the devastating earthquakes that have caused nearly 22,000 deaths in the region.
The first tranche of emergency assistance from Aid to the Church in Need (ACN) includes a number of small-scale projects aimed at relieving immediate needs.
Xavier Bisits, head of ACN's Lebanon and Syria section, said: "We are working with the Franciscans in Lattakia, who are providing blankets and food for displaced families.

"The Armenian Orthodox in Aleppo have prepared a project to supply medicine to displaced families.

"The Institute of the Incarnate Word wants to work with us on a project for the affected families and we also have a project with the St Vincent de Paul Society to provide personal hygiene care for the elderly, many of whom have chosen not to leave their homes and are living alone."
Father Fadi Azar from Lattakia said his community, which is tending to victims, considered evacuating until families started turning to them for help.
He said: "We had initially thought of leaving Lattakia as well, but we found many people who had come to our parish, including many who did not have cars, and they had come to shelter in our church, so we decided to stay with them.
"A lot of young men and women from our parish have been helping us."
Father Azar said he was impressed by the solidarity he had seen among those affected by earthquakes: "We were deeply moved when one of the parishioners we usually help came today with some loaves of bread to offer others. We all have to help each other at this time."
In addition to this first aid package, ACN has pledged further support for local Churches which are providing vital assistance at a time when international aid organisations are having difficulties getting help into Syria.
Mr Bisits, who travelled to Aleppo immediately after the quake struck, stressed that, with winter upon them, there is an urgent need to help people return home – which requires houses to be surveyed by engineers, to ensure there is no danger of collapse.
But he added that excellent relations between the nine different Christian Churches in Aleppo meant they were able to work together on this project.
He said that Orthodox bishops attended a Synod of Catholic bishops in Aleppo on Wednesday (8th February) at which they assembled a team of engineers to assess the damage done to the homes of Christian families and the cost of repairs.
Mr Bisits said: "This is something I hope ACN can help with".
ACN is also in dialogue with the Joint Committee of Aleppo, an ecumenical body which is setting up a project to cover the costs of renting houses for the families made homeless by the quake.
With thanks to Filipe d'Avillez.