SYRIA: 'Almost no sign' of international response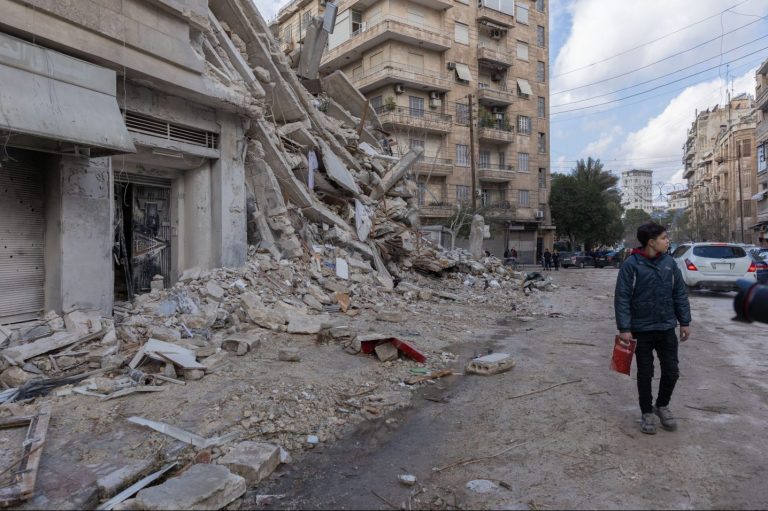 There is little – if any – evidence of international aid getting through to Syria, according to a Catholic charity's projects coordinator reporting from the scene of the devastating earthquakes.
Xavier Bisits, Aid to the Church in Need (ACN) head of Syria and Lebanon projects, who travelled to Aleppo within hours of the catastrophe, decried an apparent lack of international support in response to a catastrophe whose death toll has risen to at least 41,000.
But help is getting through to Syria via the Churches and on Friday (10th February) ACN agreed a €500,000 fund, including emergency relief for destitute families in the port city of Lattakia and Aleppo, two of the areas worst affected by the disaster.
Reflecting widespread dismay in Syria about the lack of aid from abroad, Mr Bisits said: "There are almost no signs of an international response – the only international volunteers I have seen personally in Syria are from Lebanon."
Russia, Iran and the United Arab Emirates are among the countries reported to be sending aid into government-held parts of Syria.
The UN has criticised the regime for being slow to open border crossings to allow aid conveys into the worst-affected north-west of Syria, which is under rebel control.
Mr Bisits, who co-ordinates ACN aid in Syria, said: "Many people are in despair."
He described meeting a 12-year-old boy in Lattakia: "He told me he only had only one wish – to take life back to how it was before the war.

"After 12 years of war, COVID sanctions and the collapse of the currency, this latest disaster is more than many people can bear."
Mr Bisits said: "The worst damage seems to have been in Jableh [a town which neighbours Lattakia], where between 20 and 30 were buildings reduced to rubble, including cases of multiple buildings collapsing in a row."
Visiting Lattakia at the same time as Mr Bisits was Cardinal Mario Zenari, Apostolic Nuncio to Syria, who met victims and said that Pope Francis had funded Church-led relief in the region.
In a message to ACN, Cardinal Zenari stated: "After visiting Aleppo, Lattakia and Jableh, my impression can be summed up like this – I saw a sea of pain."
As well as emergency help, ACN is working with Church leaders and engineers to assess and repair buildings damaged by the earthquake, enabling families to return.