SYRIA: Churches providing vital aid to earthquake victims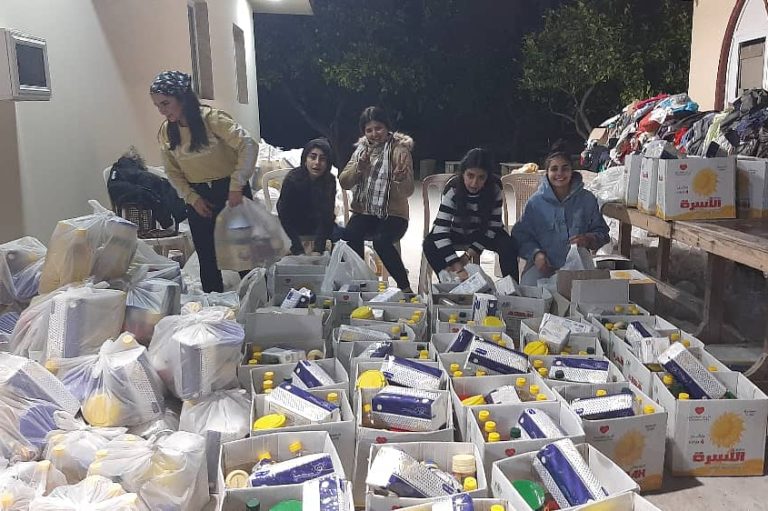 Parishes and religious orders are delivering crucial aid provided by a Catholic charity for those who are suffering following the earthquakes in Syria and Turkey where the total dead has now exceeded 47,000.
Just a few days after the earthquakes hit, Aid to the Church in Need (ACN) opened a €500,000 emergency fund to support Church partners in northern Syria helping victims of the natural disasters who desperately needed help.
In Lattakia, north-west Syria, ACN is helping the Franciscans provide emergency assistance to 100 families made homeless by the earthquake that hit on 6th February.
Describing the situation in the port town, Father Fadi Azar said: "Many families have been displaced out of their houses either because their houses are damaged or destroyed by the earthquake, and the ongoing aftershocks which didn't stop till now.

"What is a necessity for us now is to find at least the minimum ways to help these weak people".
The Franciscans are planning to provide help to the families for the next three months, including blankets, mattresses, pillows, food, milk and water.
Government-held Lattakia is home to many displaced families who sought refuge from the civil war.
There has been recent fighting in the area, despite it being in a de-escalation zone established by peace talks in 2017.
During military clashes in Jabal al-Akrad, around 35 miles east of Lattakia, 10 Syrian army soldiers and three fighters from Islamist rebel group Tahrir Al-Sham were killed on 4th February, just days before the quake hit.
ACN has also backed projects in Aleppo, which was one of the worst hit areas of Syria in terms of casualties. More than 360 people were killed.
All the churches in Aleppo have opened their doors to those who lost homes or are scared their residences will collapse.
The Mekhitarists – an Armenian-Catholic religious order – are sheltering up to 2,000 people in the school they run in the city.
And ACN is also supporting a project run by the Armenian Apostolic Orthodox Church to provide vital medicines – as already desperate needs have increased drastically in the wake of the earthquake. 
ACN has also supported parishes, like Our Lady of the Annunciation, where 450 families are receiving aid in the form of blankets, medicine, food and milk.
Father Enrique González, who works in the parish, thanked ACN for its assistance.
He said: "In light of the current tragic circumstances in Syria, caused by the earthquake, particularly in Aleppo – which has been classified as a devastated city – we are trying to cover as many needs as possible, thanks to your help."