MIDDLE EAST: Exhibition raises awareness of the persecuted Church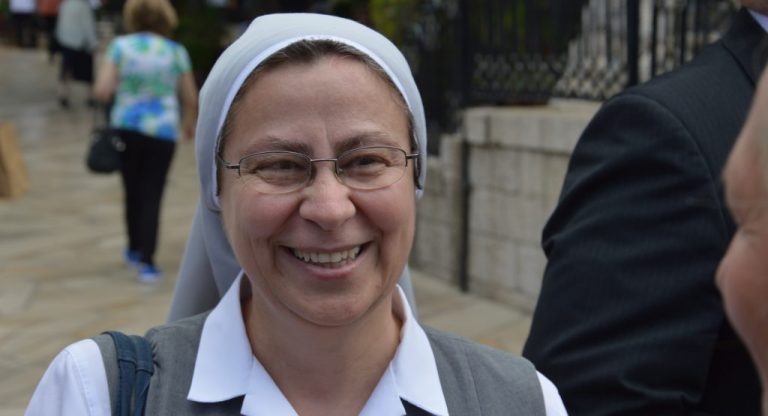 Leading Catholic charity Aid to the Church in Need will hold an art exhibition in Edinburgh later this month to raise awareness of persecuted Christians in Syria.
The exhibition is titled Portraits Of Faith: Syria's Christians Search For Peace, and includes the work of of Farid Georges, a Syrian Orthodox painter from Homs, chronicling the destruction of his beloved city.
After touring the north-west of England the exhibition arrives in Scotland at the end of the month.
It will be in the capital for two days at St Mary's Metropolitan Cathedral on Saturday, July 29 and Sunday, July 30 from 8.30am-7pm each day.
Entrance is free and all are welcome. A selection of ACN gifts and literature will be available.
Donations are most welcome and will go toward's ACN's emergency support for families in Syria.
Lorraine McMahon, ACN Head of Operations (Scotland), said: "The exhibition offers a unique opportunity to view the conflict in Syria through the eyes of artist Farid Georges.
"Visitors will have the chance to witness how the Syrian children have shared their experiences of war with you through their drawings.
"We would encourage as many visitors as possible to come along to St Mary's Metropolitan Cathedral and join in the experience."
Earlier in the year Sister Annie Demerjian from the Sisters of Jesus and Mary in Aleppo  joined ACN at their annual Area Secretaries Conference in London and gave an update on the situation.
Sister Annie said: "No house in Syria has been unaffected by war.
"In Aleppo there is a major shortage of electricity, sometimes we only have it on for one – two hours per day, sometimes not even that and we have to use candles for light.
"There is a problem with fuel, the government are not able to distribute fuel."
She went on to say: "In Aleppo there is also a water crisis, it is the city without water, sometimes there can be one and a half months without water."
Aid to the Church in Need has been giving vital help to people in need through local Church partners since the beginning of the conflict and earlier in the year the charity announced it would be providing more than £12,500 in medical aid for 2,200 Christian families in Aleppo.
As well as providing the basic essentials to poor families in Aleppo, Sister Annie and her team of volunteers are helping Christian families in Damascus by supplying food vouchers.
She described the help for internally displaced people (IDPs) in the Syrian capital who fled northern Syria because of the violence there.
Sister Annie said: "In Damascus we work with two supermarkets so the families can go and choose what is right for their needs."
The UK office of the charity has providing more than £140,000 towards emergency aid, by feeding 1,500 families with food parcels for three months in Damascus and the surrounding rural area.