SYRIA & LEBANON: Charity provides Christmas cheer for Middle East's crisis-hit communities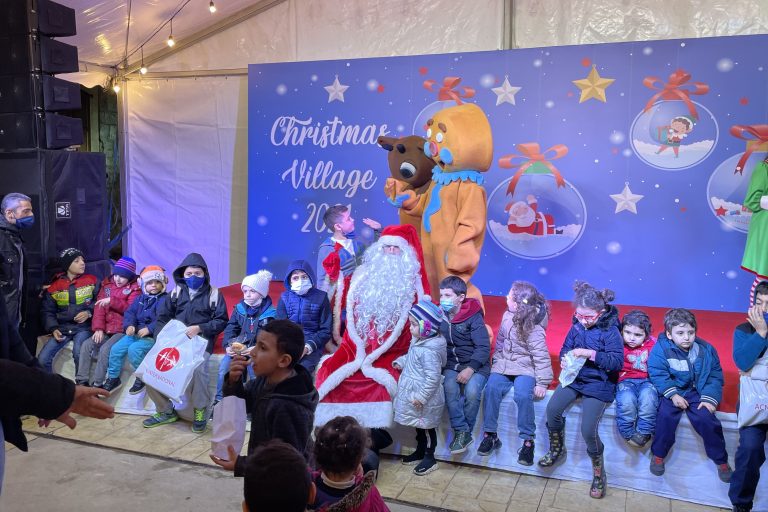 WARM winter clothing and Christmas presents for poor children are among the essential items a Catholic charity is providing for Syria and Lebanon's forgotten Christian communities as part of a yuletide initiative. 
Aid to the Church in Need (ACN) is giving 14,000 children in Lebanon warm clothing and a Christmas gift – while in Syria up to 30,000 children will receive much needed winter clothes.
In Aleppo – which suffered from almost constant bombardment during the Syrian civil war –1,500 children will join with elderly guests for Christmas celebrations.
The event will include carols, a nativity play and Christmas lunch.
Regina Lynch, ACN's Director of Projects, said: "Children have no experience of a Christmas as it used to be, with no worries, and as far as the adults are concerned, it has been a long time since they were able to sit around a Christmas tree and enjoy food and gifts with their families."
Ms Lynch added that, as a result of war and economic crisis, the survival of the Christian population in both countries is at risk.
She said: "At least 90 percent of the population in Syria lives below the poverty line, and in Lebanon it is more than 70 percent.
"The situation is very serious, but it runs the risk of becoming hidden from the world's view, now that attention is turned more towards the war in Ukraine.
"The reports we are getting from priests and nuns are heart-wrenching. We cannot turn a deaf ear."
The initiative will also provide food and other essential goods for needy families, medical aid for the sick and elderly, financial support for schools that run the danger of closing, support for seminarians, help for scout groups, subsistence aid for religious congregations and Mass stipends for priests – which provide them with a basic income to keep them above the breadline.
Ms Lynch said: "Let's make Christmas a time of solidarity with our Middle Eastern brothers and sisters and this year especially with our brothers and sisters from Syria and Lebanon."