SYRIA: War planes 'fill the skies' – in spite of the pandemic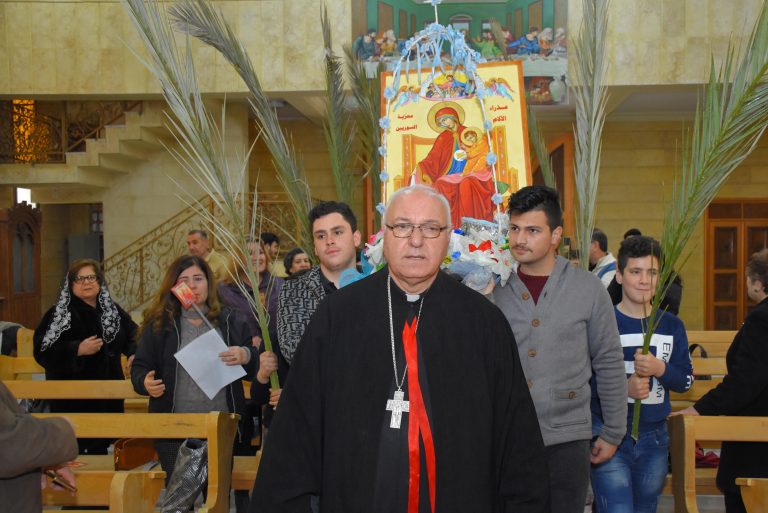 With violent attacks in north-east Syria continuing in spite of the coronavirus lockdown, Christians – whose numbers have already plummeted by nearly 60 percent within a decade – are anxious to flee and join relatives in Europe, according to a senior Church figure in the region.
Monsignor Nidal Thomas, vicar of the Chaldean Catholic Church in Hassake governorate (Al-Jazeera), described how, while shops are shut and people are stuck at home, "war planes continue to fill the skies".
In an interview with Catholic charity Aid to the Church in Need (ACN), Monsignor Thomas warned of the economic impact of the lockdown.
Monsignor Thomas said that, with rising prices and scarcity of some items, "Christians must spend a lot of their income on food and other necessities".
He added there have been no COVID-19 cases in a region where a curfew is in place, with schools and businesses closed and people only allowed to shop for necessities.
Monsignor Thomas said: "There are still attacks in [the region]. The Kurds, the Russians, the Americans, the Turks, Hezbollah and the coalition forces are harassing everybody.
"War planes continue to fill the skies, especially above the prisons full of Muslim extremists guarded by Kurdish militia.
"The attacks don't stop – only two or three consecutive days per week have gone by calmly since the corona outbreak."
He reported attacks in Ras-Alain, and the suburbs of Qamishli, Hassake and Malikya.
Monsignor Thomas said Christians do not want to stay in their villages, adding: "Lots of families have left the country and their relatives want to leave and join them.
"Some Syrian families come briefly from Europe to plant or harvest their crops and go back to Europe."
Of the 20,000 Christian families living in the region before the Syrian conflict began in 2011, an estimated 7,500 families remain.
Stating how local support for Christians was boosted by humanitarian and other help provided by Church organisations including ACN, he said: "Christians are loved in the region. Going to church, ringing bells is possible as it was. Nothing has changed.
Monsignor Nidal said: "There is no threat [to Christians' lives]. On the contrary, the state strives to stand beside the Christians and the Church is respected by it, and also by the Kurds, except for a very few violations."
Political uncertainty and tension in the region has remained acute, especially since last autumn's Turkish offensive in north-east Syria resulting in the displacement of more than 300,000 people, including hundreds of Christians.