UK & INTERNATIONAL: UK charity boosts Church's COVID help in Bangladesh and beyond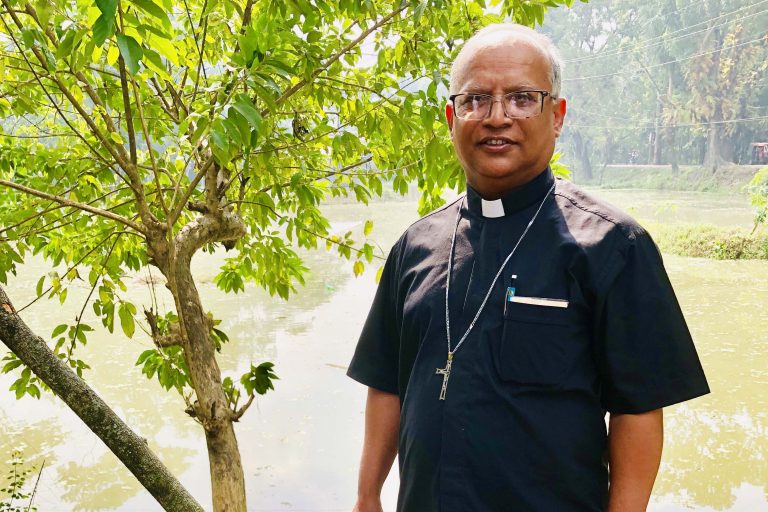 PPE for priests and religious reaching out to some of the poorest families in Bangladesh forms part of a raft of aid programmes sent out this month by the UK arm of a leading Catholic charity.
Projects announced today (Tuesday, 21st July) by the UK office of Catholic charity Aid to the Church in Need (ACN) include initiatives to help the Church respond to the COVID-19 pandemic – with support going to keep priests and religious in Bangladesh's Barisal Diocese safe from coronavirus while ministering to a community badly hit by the crisis.
Bishop Lawrence Subrato Howlader of Barisal told ACN: "As soon as the pandemic started, the Barisal Catholic Diocese tried to stand by the people so that they could control the spread of coronavirus."
The bishop went on to describe how, in consultation with medical experts, the diocese has bought medicines and personal protective equipment for every parish.
Bishop Howlader said: "With protective equipment, the parish priests feel secure to respond to sick calls and provide viaticum, go to funerals, the religious who are nurses feel confident to take care of patients with safety and without spreading the virus."
The PPE will also be used by clergy and other Church workers distributing food to the poor.
Bishop Howlader said that with lockdown: "[People] cannot go for work and therefore, no salary is given to them. Farmers and small traders are also in trouble as they cannot sell their products without transportation. Without any income families are starving."
Religious are providing food parcels including half a kilogram of rice, 250g of lentils, and 2kg of potatoes for extremely poor families belonging to the Rakhine, Bormon and Tripma tribes.
Neville Kyrke-Smith, national director of Aid to the Church in Need (UK), said: "At a time of the coronavirus crisis, I am deeply touched that our benefactors have continued to support our work with the suffering Church.
"We have included help for dioceses and communities supporting those who are struggling because of the coronavirus pandemic as part of our latest aid package.
"Mass offerings to support priests have also been vital during the COVID-19 pandemic – they are often their only source of income – and last month we provided more than 185,000 stipends".
Other aid in ACN (UK)'s July package included subsistence aid for the Sisters of the Sacred Heart of Jesus who are supporting poor communities in rural areas of Uganda during the pandemic, the formation of the novices at Argentina's Abba Padre Monastery and the renovation of the Greek Catholic church in Beius, Romania.