UK/PAKISTAN: Priti, please hear Maira's cry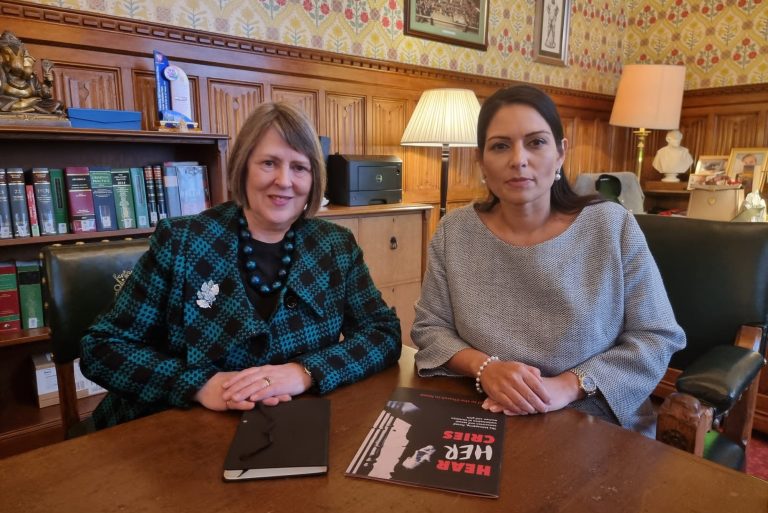 Fiona Bruce MP, the Prime Minister's special envoy for freedom of religion or belief, met with home secretary Priti Patel MP today (Tuesday, 8th February) to raise continued concerns about the desperate plight of Pakistan Christian girl Maira Shahbaz.
Maira has described how, aged 14, she was kidnapped, forcibly married and converted before escaping, only to be forced into hiding after her abductor accused her of apostasy.
Mrs Bruce highlighted the desperate plight which Maira Shahbaz continues to be in – trapped in one room with her mother and siblings, fearful of going out.
More than 18 months since Maira first went into hiding, the special envoy stressed the need for action to change the teenager's situation and pressed the home secretary to do anything she can to help.
Mrs Bruce passed to Ms Patel a copy of Hear Her Cries: the kidnapping, forced conversion and sexual victimisation of Christian women and girls, a report produced in November by Aid to the Church in Need (ACN), the Catholic charity which supports persecuted Christians.
The special envoy told the home secretary that reading Hear Her Cries had "reduced her to tears".
The report, for which Maira wrote the Foreword, includes cases of abducted Christian girls and women from the Middle East, Africa as well as Pakistan, and was the main focus of ACN's 2021 #RedWednesday campaign promoting religious freedom.
More than 12,000 people signed an ACN petition calling on Prime Minister Boris Johnson to grant asylum to Maira.
In February 2021 the petition was presented to Mrs Bruce which was then "drawn to…the urgent consideration" of the home secretary.