UKRAINE: Bishop's plea for imprisoned priests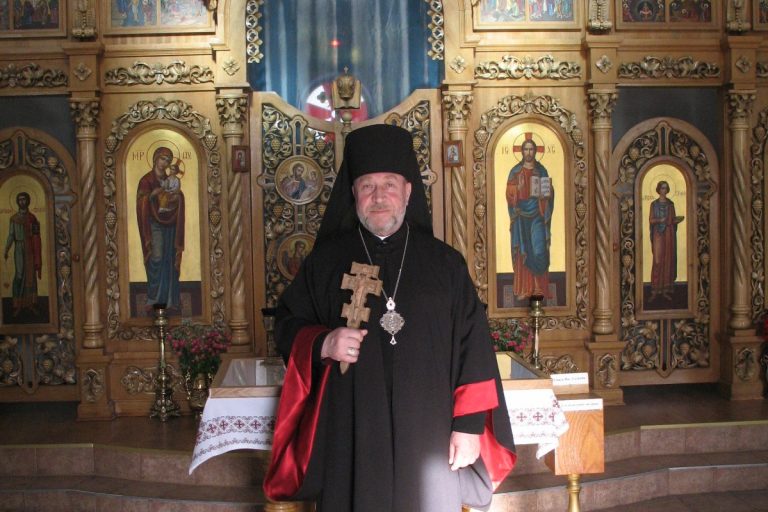 A BISHOP in Ukraine has put out a plea for two Catholic priests seized by Russian authorities.
Redemptorist priests Father Ivan Levitsky – rector of the Church of the Nativity of the Virgin Mary – in Berdiansk, and Father Bohdan Geleta – a chaplain attached to the same church – have been imprisoned at a pre-trial detention centre in Berdiansk.
Russian authorities in the occupied port city in south-east Ukraine accused the two priests of terrorism-related offences.
According to local media, they went missing on 16th November, but Russian sources only announced that they were in custody a week later.
Claims that both clergy were in possession of weapons and explosives were described as a "deliberately fabricated false accusation" by Ukrainian Greek Catholic Bishop Stepan Meniok of Donetsk Exarchate.
Russian authorities claim that Rosguard – the National Guard of Russia – found the guns and bomb-making material during a search of the parish premises, including the church and rectory. The priests were already in custody at the time.
In a statement, a copy of which was sent to Catholic charity Aid to the Church in Need (ACN), Bishop Meniok described the Redemptorists' detention as "groundless and unlawful".
Bishop Meniok said: "The priests have been in priestly ministry for more than three years and are carrying out their legitimate pastoral activities in the local parish, proclaiming the word of peace for every person."
He added: "We call for the widest possible dissemination of information, in order to free the imprisoned chaplains.
"We appeal to the authorities and all people of good-will with a request to join the cause of the release of the priests, as well as for increased prayer."
ACN is asking its benefactors to pray for the speedy release of Fathers Ivan Levitsky and Bohdan Geleta.