UKRAINE: Charity's aid for war-stricken Ukrainians passes €5 million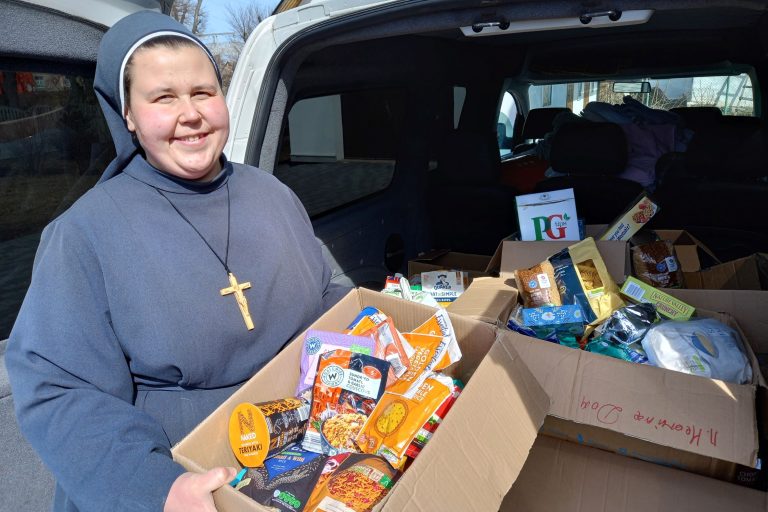 A Catholic charity has announced that its aid helping the suffering people of Ukraine has now topped €5 million.
With the approval last month (July) of 34 new projects, Aid to the Church in Need (ACN) has provided more than €5 million (£4.1 million) since Russian troops invaded Ukraine at the end of February.
Magda Kaczmarek, ACN's Ukraine Project Head said: "The churches have opened their doors to everyone and host now thousands of internally displaced people in all dioceses.
"However, this represents a financial challenge – the lion's share of the money is the basic costs, such as electricity, water, heating and so on.
"During these five months we have been able to give plenty of help, and we will continue to do so. We need to provide our people with hope."
ACN has provided €3.2 million in emergency aid, including €650,000 for 14 projects supporting IDPs (internally displaced persons) being housed in parishes, convents, seminaries and other Church properties.
The charity has also provided €800,000 in Mass stipends which help priests cover vital costs so they can continue their pastoral work with those scarred by war.
Other projects, including the purchase of 29 vehicles to ferry humanitarian aid over long distances, were included in the more than €5 million in aid.
Ms Kaczmarek, who visited Ukraine in April on an ACN project trip, said the charity was in daily contact with Church partners across the country.
She added: "In this way we can identify the projects that the local Church considers to be a priority and be flexible in our monthly aid".
Speaking about the trauma experienced by those forced to flee their homes in Ukraine, she said: "There is tremendous pain. It was a very emotional experience. We met with refugees who did nothing but cry. It was important just to hug them."
Bishop Pavlo Honcharuk of the Roman Catholic Diocese of Kharkiv-Zaporizhzhia thanked ACN for all the help it is providing in Ukraine.
He said: "I would like, on behalf of all those who receive aid, as well as myself, to sincerely thank you all for your open hearts and your help.

"It doesn't matter whether it was a lot or a little, what is important is that you have not remained indifferent to our situation.

"I sincerely thank you – may God bless you."
With thanks to Fr Jurij Blazejewski