UKRAINE: Country 'expects' papal visit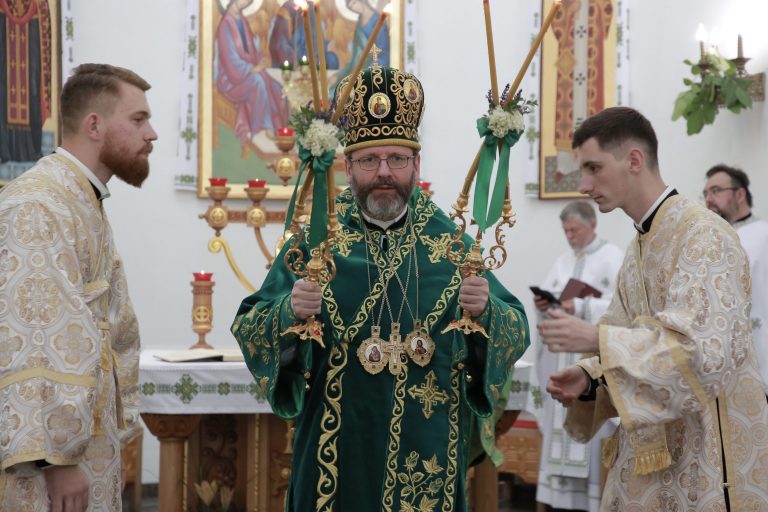 The head of the Ukrainian Greek Catholic Church has said that Ukraine is hoping for a visit from Pope Francis.
Speaking to Catholic charity Aid to the Church in Need (ACN), Major Archbishop Sviatoslav Shevchuk said that Ukrainians would warmly welcome a papal visit.
He said: "Just as [the Pope] recently visited Iraq, just as he will be going to visit different countries in the world in spite of the difficulties presented by COVID, so Ukraine is expecting the Holy Father to visit.
"I recall how one old woman recently approached me to say, 'When the Holy Father comes and touches Ukrainian soil, then the war will come to an end.'"
According to Major Archbishop Shevchuk, when Ukraine's Prime Minister Denys Shmyhal visited the Vatican in late March, he invited Pope Francis to pay a visit.
The archbishop said: "It was also a good sign that the relationship between the state of Ukraine and the Holy See would offer a means not only of preventing any form of escalation in the conflict in Ukraine, but also of learning how to foster dialogue and reconciliation."
Major Archbishop Shevchuk highlighted concerns after a massive temporary build-up of Russian troops on the Ukrainian border, particularly in the run-up to 2nd May, the date of Easter in the Eastern Church.
The archbishop said: "Our greatest fear is that violence on the eastern border of our country may escalate."
He added: "I'm committed to dialogue because with dialogue we can heal the wounds and peace will prevail over war."
Major Archbishop Shevchuk said the COVID-19 pandemic had exacerbated already difficult living conditions for Church members in eastern Ukraine.
He said: "Our main concern is the humanitarian situation in this part of Ukraine. The situation has deteriorated since the COVID-19 pandemic began.
"The people are isolated, they have been forgotten, they do not have access to medicine."
He added: "The priests and parish communities are their only salvation. This is their only way of receiving any form of support or help.
"This is why we decided to remain with our people. And our priests there are doing outstanding work."
ACN has been supporting the Church in Ukraine for many years and, since the conflict broke out in eastern Ukraine, the charity's aid to dioceses in war-torn regions has increased.