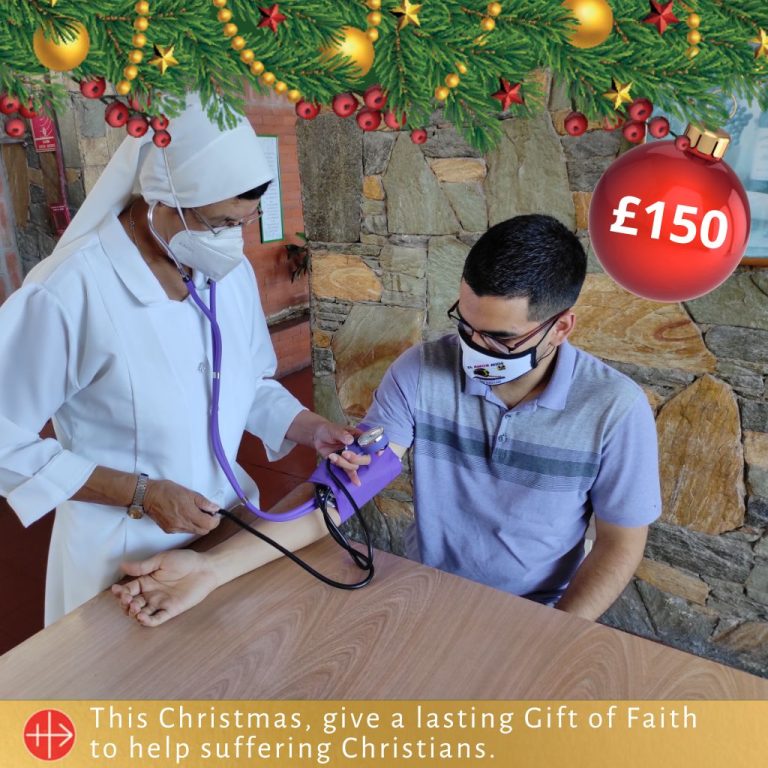 Minister to the Sick
ACN helps to provide medical care in places such as Alqosh in Iraq's Nineveh Plains. In this mainly Christian town, ACN partners with a Medical Health Centre that serves everyone in the area. With kind and generous gifts from our benefactors, the medical team also plans to enlarge the Centre into a small hospital, providing additional midwifery, delivery rooms and X-ray services.
Give a Christmas Gift of Faith to Aid to the Church in Need on your behalf, to help provide medicines and medical care to the poorest faithful in Iraq and Syria.