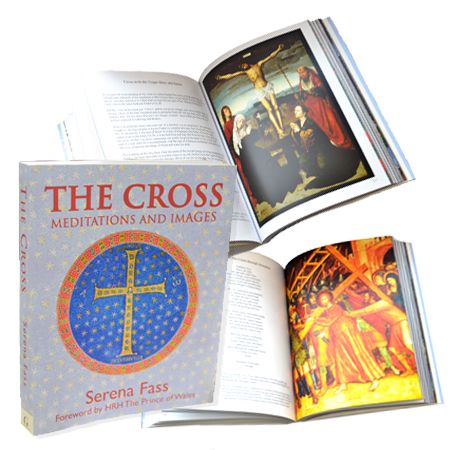 The Cross: Meditations and Images
9 in stock
Serena Fass
Foreword by HRH, Charles, The Prince Of Wales
From the earliest Christians to present-day believers, the cross of Our Lord Jesus has inspired the faithful to produce incredible art – in stone, paint, textiles, metal, and precious stones – and reflect on its power in their lives. In this lavishly illustrated book Serena Fass has married depictions of the cross from different cultures and Christian traditions with an equally broad collection of texts that bring out the inner meaning of the artworks she has selected.
"It is a fantastic gazetteer of the Christian world at different times and places." Jason Goodwin, Country Life.
"Serena Fass has compiled what can only be described as a breath-taking archive... A beautifully designed and well thought out book." Margaret Daniels, The Methodist Recorder.
Specifications: Paperback: 416 pages
29cm x 19.5cm (11½" x 7¾")