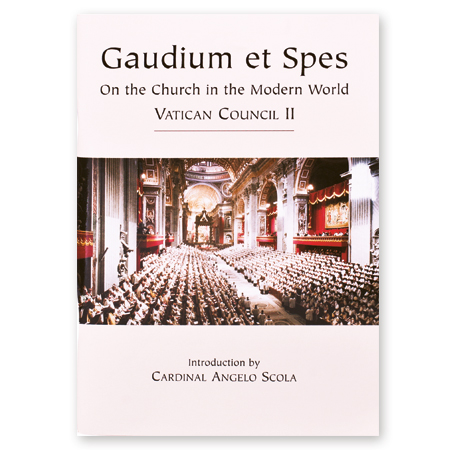 Vatican II: Gaudium et Spes – On the Church in the Modern World
£4.95
19 in stock
Buy this book with the other three Vatican Council II documents and SAVE over 15 percent!
Fifty years after they were first written, the Constitutions of the Second Vatican Council continue to have a profound meaning for the Church, showing how her timeless teaching can be lived and applied in the modern world.
Gaudium et Spes (the Pastoral Constitution on the Church in the Modern World) instructs the faithful on the importance of engaging with society from a truly Christian perspective and the principles that should govern its social action today.
Paperback: 108 pages
21cm x 15cm (8¼" x 6")