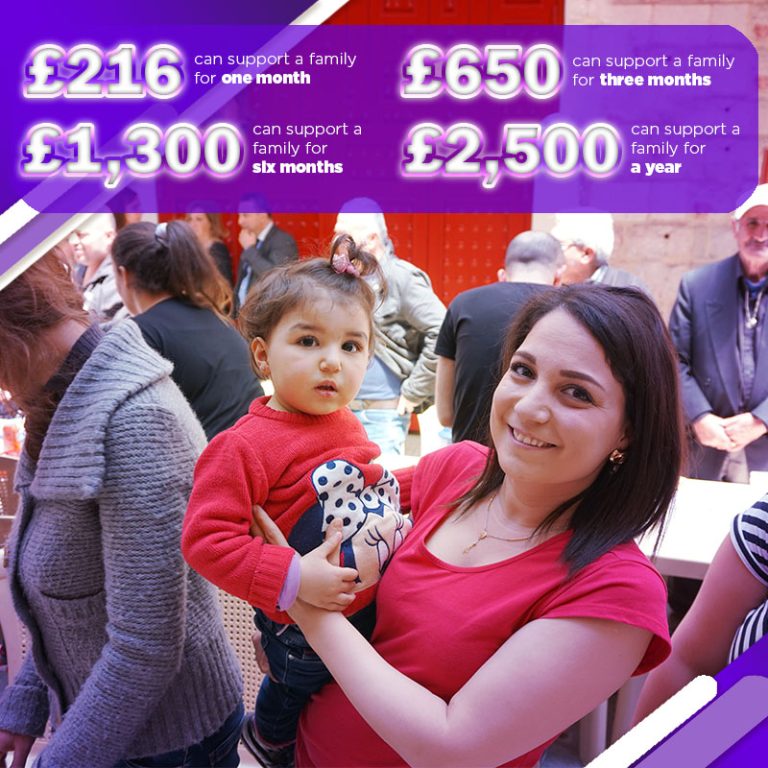 Support a refugee family
ACN is bringing help and hope through the wonderful generosity of our benefactors. The needs across Syria remain huge, thousands of displaced Christians are poverty-stricken and are entirely dependent on aid.
ACN has set up an aid programme to provide emergency support including food vouchers, medicine and fuel, to name a few.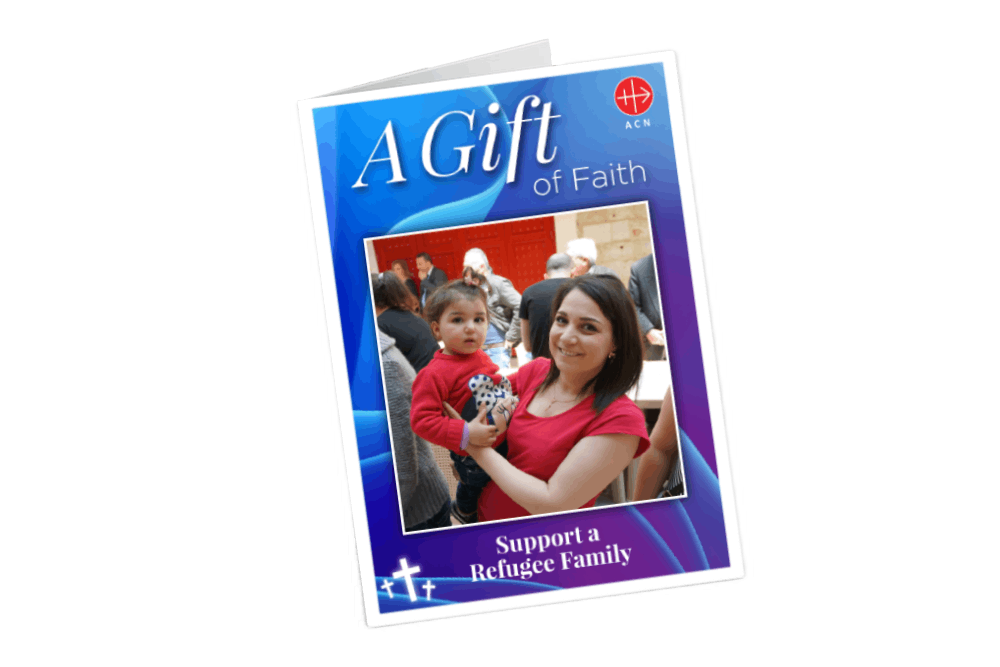 Your Gift of Faith helps provide emergency aid for desperate Syrian refugee families.