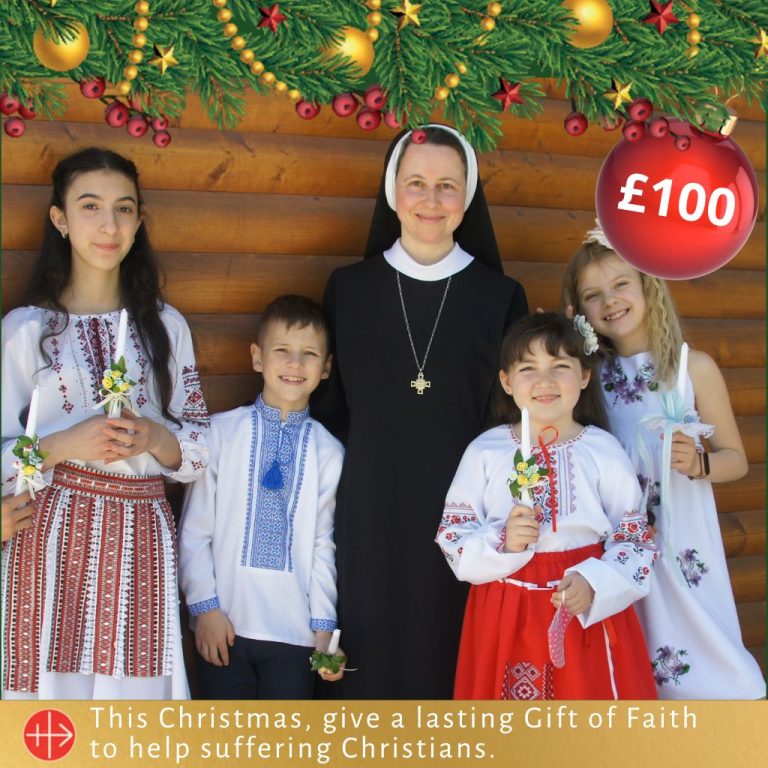 Support a Sister for 3 months
Life is particularly challenging for the Benedictine Sisters living within the enclosure of their convent in Zhytomyr, Ukraine. Since 2014, the conflict in eastern Ukraine has sent prices soaring, which is causing many in the country to suffer great hardship.
While these activities provide the barest minimum to enable the 18 Sisters to survive, the abbess, Mother Klara Sviderska, has asked ACN for financial assistance to help with the formation of new candidates and the ongoing formation of the older nuns.
Please support these faithful Sisters in Ukraine and others whose sacrificial service is a powerful witness of God's love in some of the world's poorest and most needy communities.