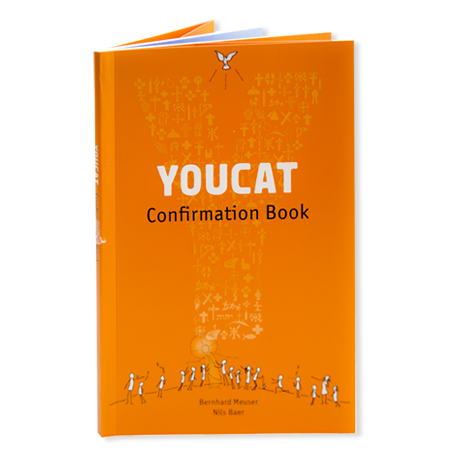 YOUCAT Confirmation Book (for Candidates)
£9.99
9 in stock
From the developers of the best-selling YOUCAT Youth Catechism, this book for candidates covers twelve key Confirmation steps in an entertaining, challenging, exciting and colourful way. Illustrated in colour, the text provides excellent explanations and flags up important questions, with leads for further research throughout each topic. The materials invite candidates to engage with their faith honestly and openly.
The course is made up of 12 key steps or lessons:
1. Getting Started
2. What We Can Know about God
3. Why the World Is Broken
4. Jesus—More than a Mere Man
5. Why Did Jesus Have to Die?
6. The Comeback of Jesus...or the Story of the Resurrection
7. In Search of the Holy Spirit
8. Prayer -Staying in Touch with the Living God
9. The Church - a Home for You and Me
10. Eucharist—the Generosity of God
11. Update! Confession!
12. What Happens in Confirmation?
Paperback: 120 pages
20.5cm x 13cm (8" x 5")