Understanding Syria Earthquake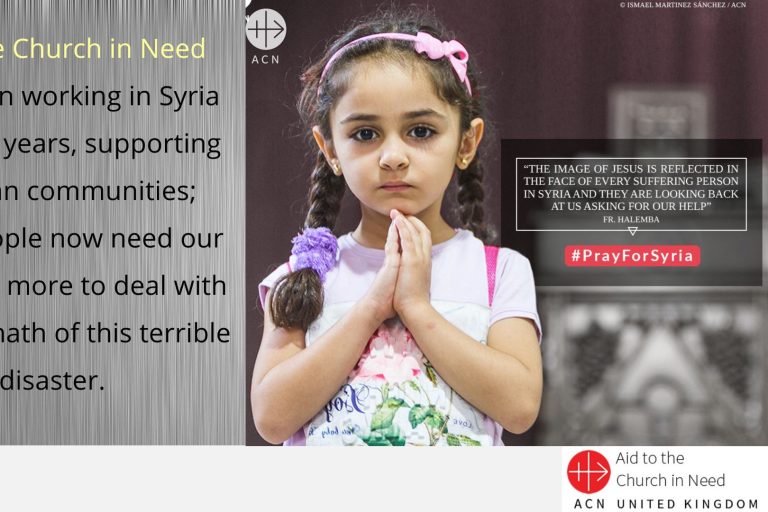 For primary-aged children, this resource explains how ACN is helping those who have suffered as a result of the earthquake. Children will understand why the Syrian people were suffering hardships before the earthquake and how ACN has supported thousands of Christians there. They will see why immediate help and aid are desperately needed after the devastating earthquake and be given ideas about what they can do to help their brothers and sisters who are suffering.
Included in this resource are prayers which could be used for a class or parish liturgy or used in a Mass.
A 'Tragedy Within A Tragedy' The earthquake in Syria can best be described as a tragedy within a tragedy. More than a decade of war, along with a pandemic and more recently a financial crisis, had already left the population in despair.