Nigeria: ACN Success story – Teaching Faith to the Deaf and Blind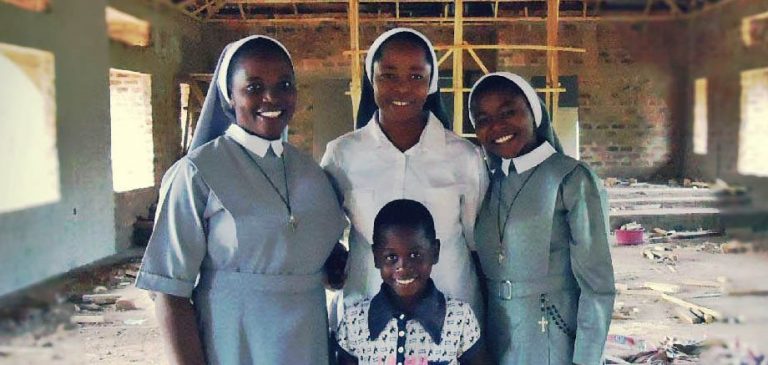 "The children are sending their prayerful greetings to you."
In May 2015 we described the urgent appeal we received from Sister Eucharia Uwu – headmistress of St Francis School for the Deaf and Blind – when rocketing prices meant that they no longer had the funds they needed to build their school chapel.
Your generosity for the children in Ahilejime, south-east Nigeria has meant that we were able to respond generously to their request.
Much of the work has been done: by the time you read this, the roofing will have been completed so all that remains is for the windows to be fitted, the floor to be laid and the electrics to finish being installed – then they can get on with the decorating. And all this has been accomplished quickly – despite heavy rainfall delaying the project for two months. They have sent us photos of the work being carried out.
As Sister Eucharia told us, before the school was set up these children were seen as "good-for-nothing and considered objects of derision" – but the Handmaids of the Holy Child Jesus take care of them.
She added: "The children are sending their prayerful greetings to you." And thanks to your generosity they won't have to hold services under the trees any more, and will soon be praying for you in their new chapel.