Nigeria:
Bringing the Hope of Christ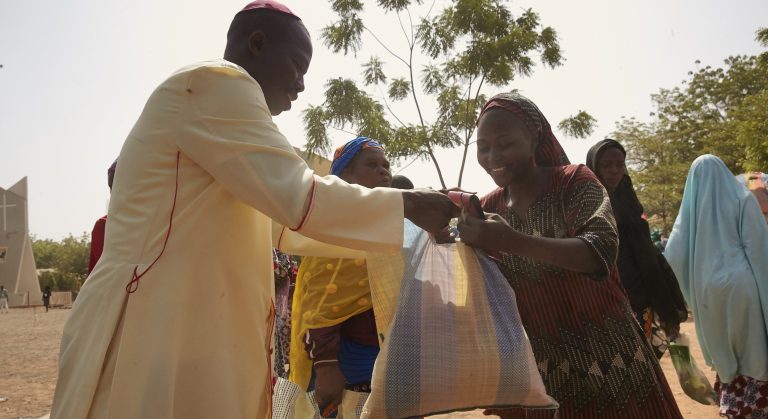 Thanks to your support, the local Church has been helping people like Rebecca and her family whose lives have been marred by Boko Haram.
With ACN help, those forced to flee the extremists have received aid including clothing, shelter, food and medicine. Maiduguri Diocese has given assistance to more than 7,500 people.
And your Mass stipends are a vital lifeline, supporting priests ministering to those who have suffered because of Boko Haram.
Since 2014 ACN has also been supporting emergency aid projects for refugees who have fled across the border to Cameroon to escape the extremists.
Your love and your help are enabling our local church partners to bring the hope of Christ to those caught up in the maelstrom of extremism.
Bishop Oliver Dashe Dome of Maiduguri told ACN: "I wish, on behalf of all the Christians suffering in this part of the world, to thank you at Aid to the Church in Need for recognising and acknowledging our sufferings, our difficulties, our troubles, our pains and our hardships, and for standing by us in this challenging moment."