Iraq: Saint Joseph's – A Clinic Opened to Everyone

"I was in hospital, and you brought me medicines…"
Our Lord did not exactly say this in the Bible, but nonetheless these medicines you have provided are indeed authentic gifts of mercy.
For without them many of the 3,000 patients in Saint Joseph's Clinic in the northern Iraqi town of Ankawa would not survive.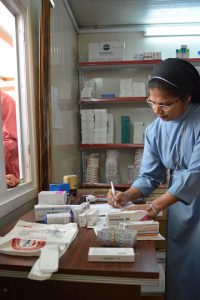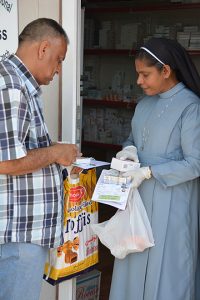 These in many cases chronically sick patients are just some of the 12,000 Christian families who were forced from their homes in Mosul and Niniveh in the autumn of 2014 by the invading Islamist hordes and who have since been living in the northern Archdiocese of Erbil, stranded, exhausted, traumatised, spiritually drained.
Saint Joseph's small clinic provides them with medical treatment – and its doors are open to everyone.