Launch of ACN's 'Religious Freedom in the World Report 2021'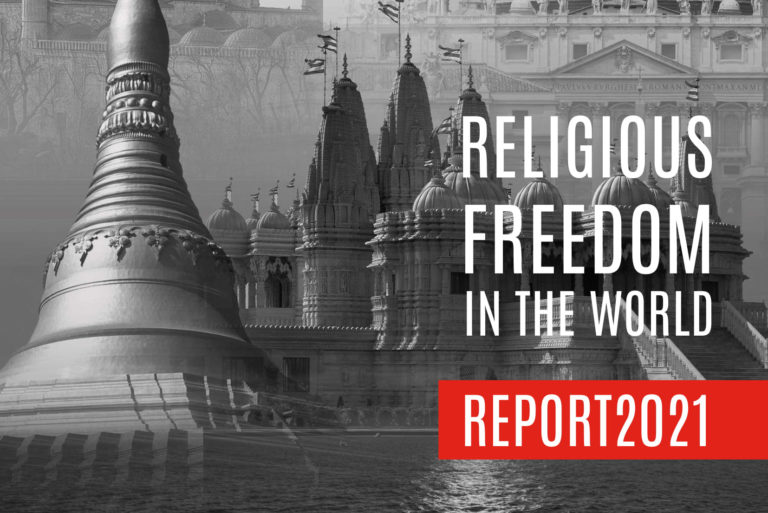 THIS EVENT WILL LIVESTREAM FROM 6PM, 20TH APRIL.
Guest speakers:
UK: Brendan O'Hara, SNP MP for Argyll and Bute
MP for Argyll and Bute since 2015, Brendan O'Hara is a long-time friend and supporter of ACN who visited Lebanon in 2019 and saw first-hand the suffering of Iraqi and Syrian Christians at the hands of Daesh (ISIS).
NIGERIA: Bishop Oliver Dashe Doeme of Maiduguri, Nigeria
Bishop Doeme was ordained bishop of Maiduguri, north-eastern Nigeria in August 2009, with the diocese often at the heart of Boko Haram's violent campaign, with one massacre in November 2020 killing 110.
IRAQ: Archbishop Nathanael Nizar Semaan of Hadiab, Erbil
Ordained as Archbishop of Hadiab-Erbil in August 2019, Archbishop Semaan has overseen the recovery of the Christians there who suffered a genocide at the hands of Daesh (ISIS).
PAKISTAN: Seema Maheshwary of Pakistan
Seema, a human rights activist in Pakistan, is a member of Vigilance Committee of Human Rights Department, in the Provincial Government of Sindh and a Member of South Asia Forum for Freedom of Religion or Belief
UK: John Pontifex, Head of Press & Information for Aid to the Church in Need UK
John Pontifex has been Head of Press & Information for Aid to the Church in Need (ACN) in the UK for more than 18 years and has met persecuted Christians in Nigeria, Sudan, Eritrea, India, China, Eritrea, Cuba. He has travelled to Iraq several times and visited Syria four years running during the height of the conflict. A frequent traveller to Pakistan, he is currently researching the abduction, forced marriage and forced conversion of girls from minority faith backgrounds.
 UK: Alexander Stafford, Conservative MP for Rother Valley
Alexander Stafford was voted in as Conservative MP for Rother Valley in 2019, the first Conservative to be elected for the seat. He has a long-held interest in the plight of Christians in the Middle East.
UK: Afzal Khan, Labour MP for Gorton, Manchester
In 2005 Afzal Khan became the first Muslim Lord Mayor of Manchester and was appointed CBE in 2008 for his race relations work. Labour MP for Manchester Gorton since 2017, he is an outspoken critic of the Chinese government's treatment of the Uighur Muslims.
The report will be available for download from the 20th April onwards.