As a result of targeted violence, around the world, millions of Christians are now displaced or refugees. Countless numbers have been driven from the homes, lost their livelihoods and even their liberty and their lives because of their faith.
#RedWednesday is YOUR chance to say 'NO' to Christian persecution and 'NO' to religious persecution and to use YOUR voice to call for CHANGE.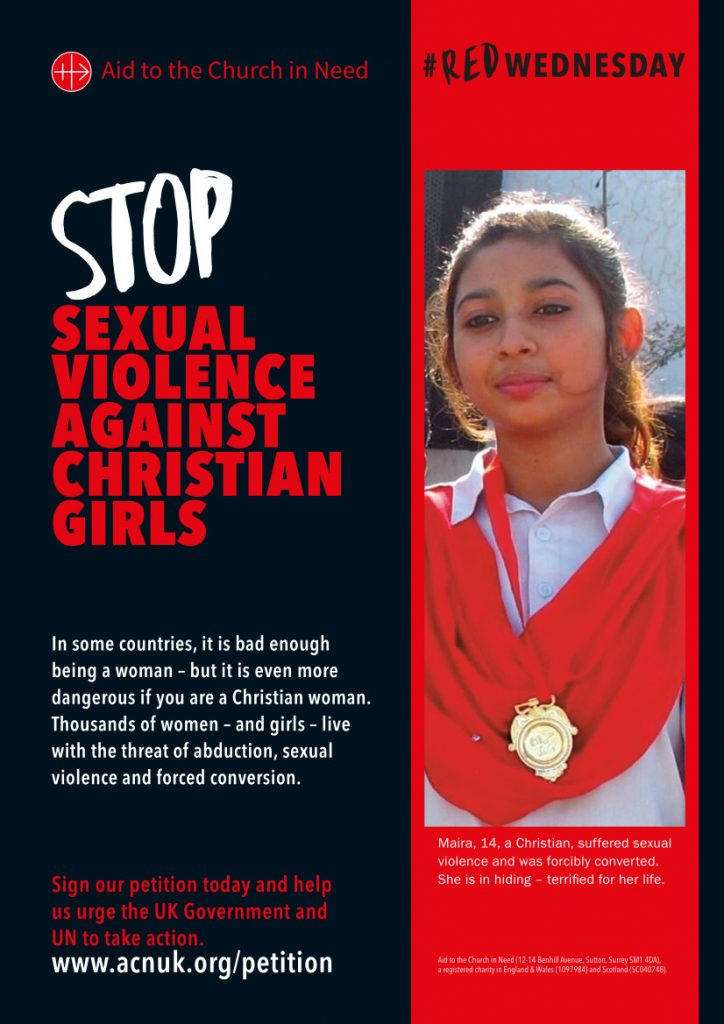 This year our special focus is on the kidnap, forced marriage and conversion, rape and sexual enslavement of Christian women and girls.
Will you ACT NOW to put an end to this suffering?