Motherwell Diocese Schools Event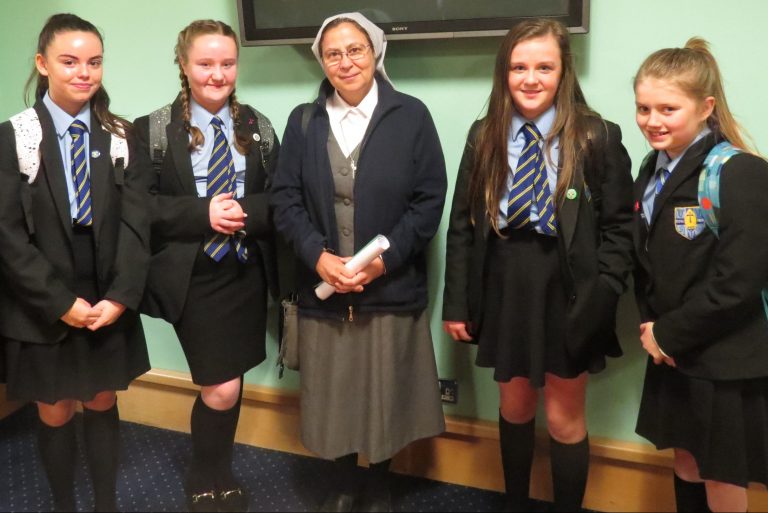 ACN in Scotland would like to invite High School students from the Diocese of Motherwell to attend our October Schools Event. This is a fantastic opportunity for students to hear about families who are returning to their homes on the Nineveh Plains in Iraq and to learn about the impact that ISIS had on their lives. This will be a great insight for all schools taking part in the ACN #50MileChallenge. There will also be an opportunity to hear from ACN's Head of Section for Asia who has recently returned from both Pakistan and the Philippines.
A question and answer session will follow our keynote speakers.
Invited speakers for this event include:
Archbishop Habib Jajou
Chaldean Archbishop of Basra, joins us to provide an update on how Christians from Iraq are coping in the wake of persecution, political turmoil and general uncertainty and how ACN benefactors are helping them to rebuild their lives and their future.
Sister Luma Khudher OP
Dominican Sister, Sister Luma, joins us from Iraq to update us on the return of families to the Christian villages of the Nineveh Plains and how ACN benefactors are helping them make the journey back home.
Reinhard Backes at Head of Section for Asia, ACN International
Reinhard Backes, joins us from Germany to provide an update on ACN's latest projects in Asia.
Itinerary
12.30pm – Registration
1pm – Start
2.30pm – Finish
(Advice on Bus drop-off area tbc.)
S1 – S6 students welcome, tickets are free, please click here and sign up for tickets now!
We are hoping for approx 15- 20 students from each school in the Diocese of Motherwell (if you would like to bring more students we will try to accommodate you, please note first come first served on tickets and spaces are limited).
Teachers please input the name of your school next to your surname when booking tickets. Information provided at registration will be used solely for the purposes of this event.
Check out the highlights from last year's Glasgow Archdiocese Schools Event:
https://twitter.com/i/moments/1034734111435501568