NIGERIA: Fears of 'jihadist crusade' deepen after Christians are shot dead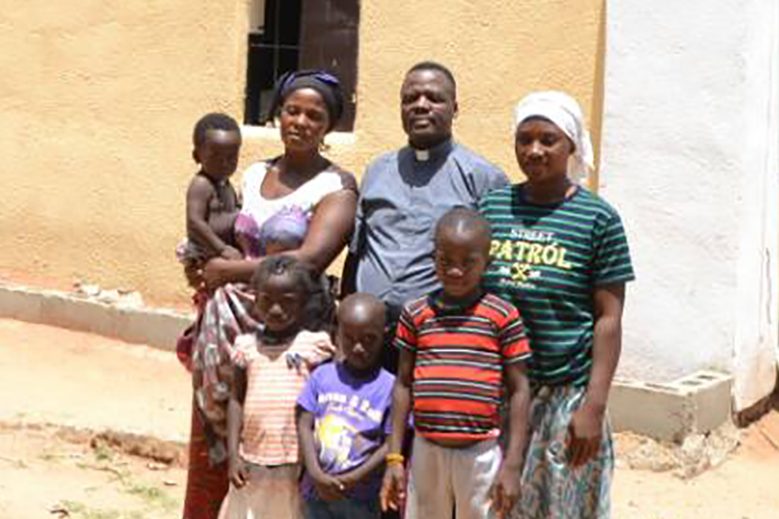 Islamist nomadic herdsmen may be about to launch another "jihadist crusade" involving "mass murder", according to a local Church leader, after two young Catholic fathers became the latest fatalities in unprovoked attacks on Christian communities in northern Nigeria.
Shot dead this Easter: young fathers, Yohanna Stephen and Dakare Martins 
Father-of-three Yohanna Stephen and Dakare Martins, who has one child, were shot dead in Asso village, Kaduna State, with militant Fulani accused of carrying out the murders.
The killing of the two married men, both in their mid-20s, took place last Thursday (5th April), a week after the murder of four men and two women in another part of Kaduna state – an attack which was also blamed on the Fulani extremists.
"Mass murder" of Christians in the northern Nigeria
In an interview with Aid to the Church in Need, the Catholic charity for persecuted and other suffering Christians, Asso parish priest Father Alexander Yeyock stated: "The sad implication of [these attacks] is mass murder for Christians in the northern part of Nigeria, especially the north-east and middle-belt regions."
Stating that extremists in Nigeria were pushing for "an Islamic state and Shari'a rule", the priest told: "The attack has two dimensions. The first is to Islamise the Christian community. It is a jihadist crusade in a subtle manner.
"The second dimension is that the Fulani herdsmen want to confiscate our arable land for grazing purposes."
He added: "[Fulani militants] are a masqueraded Boko Haram [Islamist terror group] in disguise."
Father Yeyock stated Asso villagers' safety concerns increased after soldiers defending the majority-Christian community were arrested after firing on the attackers and were replaced with troops, a number of whom are feared to be Fulani militants.
He also told ACN: "…With the awareness of what happened to the previous soldiers, the high concentrated number of [new soldiers] have increased the tension in Asso community which is predominantly a Christian community."
Attacks targeting Christians in Nigeria
Stressing how the Asso attack had sparked widespread fear in the local Christian community, Father Yeyock continued: "The community's inhabitants find it difficult to go to their farms, and farming is the main occupation of the people.
"Once it is 6pm, everyone begins to get jittery for fear of the unknown."
The attack in Asso last Thursday took place amid concerns that militant Fulanis could travel to the region and wreak havoc after new laws in a State south of Kaduna dealt a severe blow to their cattle-grazing livelihood.
Speaking at the funeral of victims of the violence, Benue State governor Sam Ortom described how Fulani extremists "went on the rampage wielding machetes", in an attack where 72 Christian farmers were killed on New Year's Day 2018.
About a week later, 55 people in Taraba State's Lau district were killed and again militant Fulani were implicated in the attack.
In his ACN interview, Father Yeyock accused local government of fuelling the attacks by not prosecuting offenders.
"A silent war has been declared on our communities"
Referring to the violence in Asso, Garba Sarkin-Noma, Kaduna State federal representative for Jema and Sanga, told local media: "That these attacks are being perpetrated in the absence of any provocation despite the presence of security personnel within the vicinity is an affirmation that a silent war has been declared on our communities by agents of darkness."
He called for an effective response from the government as well as the military to "expose and punish the perpetrators of these heinous crimes".
In an ACN interview in February, Archbishop Matthew Man-Oso Ndagoso of Kaduna stated that the Fulani militants were now armed with modern weapons and that they had become radicalised, adding that "powerful forces with connections to terrorist organisations such as Daesh (ISIS) and Al-Qaeda are behind groups such as these".
International reports have noted that the umbrella body for Nigerian Muslims dissociate themselves from Boko Haram condemning their attacks as "barbaric".