PHILIPPINES: Repairing faith relations must take priority over replacing our destroyed cathedral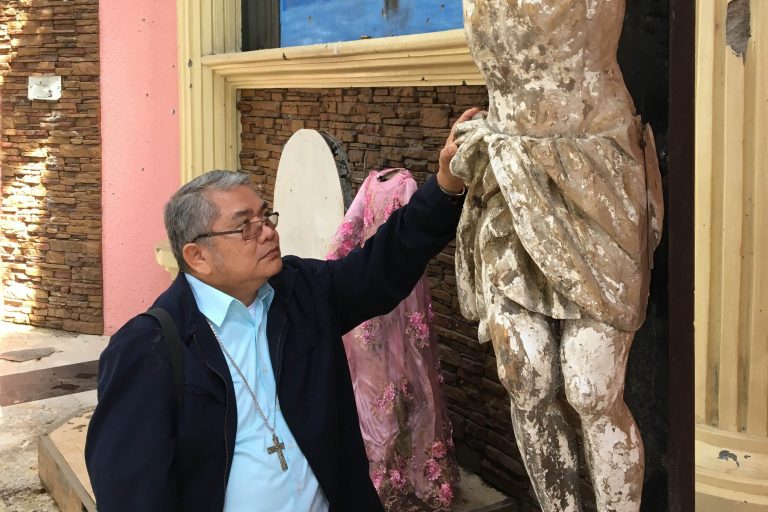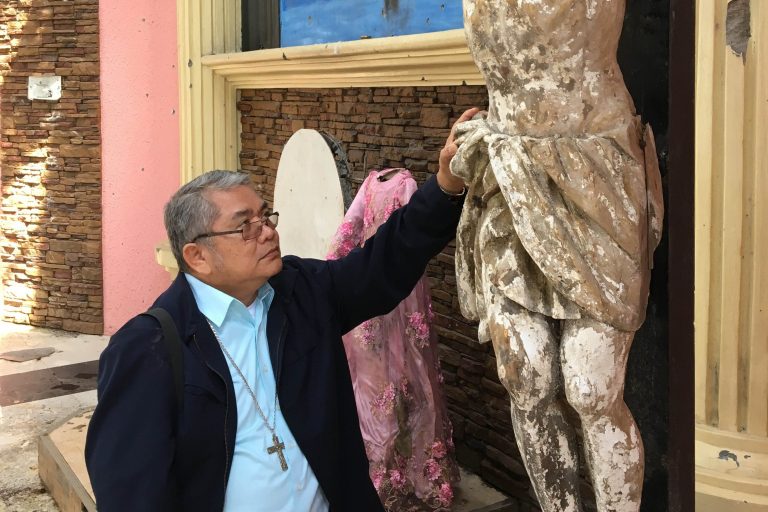 New rehabilitation centre for Christians and Muslims kidnapped by Islamists
Repairing inter-faith relations and rebuilding lives in the Philippines' city of Marawi must take priority over replacing the ruined cathedral – according to Church leaders still coming to terms with one of last year's worst outbreaks of Islamist violence.
Reporting back from a fact-finding and project assessment trip to the Philippines' city of Marawi, Aid to the Church in Need's Reinhard Backes said Church leaders were focusing on initiatives aimed at community healing for all people irrespective of faith background.
St Mary's Catholic Cathedral was destroyed during the Maute seige
Last year, Daesh (ISIS)-linked militant group Maute laid siege to the city for four months and 24 days. More than 1,100 people died in  the violence.
Visiting Marawi's St Mary's Catholic Cathedral, one of the first buildings targeted by the rebels and which is now due for demolition, Mr Backes, ACN Philippines projects coordinator, said it "is pretty much completely destroyed, including all the sculptures, statues of Our Lady and crucifixes."
Islamists took Christians hostages as well as Muslims accused of collaborating
Referring to the siege which ended last October, Mr Backes said: "Many hostages were taken, the majority of which were Christians… the Islamists also took hostages from among the Muslims whom they accused of collaborating with the Christians."
He said that for Bishop Edwin de la Peña of Marawi repair of inter-faith relations is vital in spite of what Mr Backes called "a certain mistrust that pervades" between Muslims and Christians in the city.
More than 95 percent of the Marawi population is Muslim and Islamic Shari'a law requires women to cover their heads, but this does not apply to Christians and other minorities in the city.
Mr Backes said: "Bishop de la Peña is very keen on reconciling the two sides. That is why he has not made rebuilding the cathedral a top priority.
"He is focusing on strengthening the feeling of community and rebuilding relations between peoples and religions."
Rehabilitation centre assisting both Christians and Muslims
Mr Backes said: "One of these projects is a rehabilitation centre, which offers assistance to over 200 people who were held captive for months and suffered physical and emotional torment.
"The centre is open to both Christians and Muslims."
He added: "The counselling services include group and individual therapy sessions for women, girls and teenagers who have been raped, for men who have fallen victim to violence or were beaten, and for children who need to be reintegrated into daily life following the terrible experiences they have suffered."
As well as providing emergency aid for IDPs during the conflict, other ACN projects include supporting the Church's 'Duyog Marawi' interfaith organisation with two vehicles for their work including its 'Youth for Peace' project, where university students visit IDPs in need.
Describing the interaction of both faiths' young volunteers, Mr Backes said: "Almost in unison they said that by working together, they came to understand the beliefs of the others better, but at the same time, were strengthened in their own sense of identity."
Meanwhile, St Mary's Cathedral, Marawi is due for demolition this summer after being declared to be structurally unsound.
Bishop de la Peña stated that a small church would take its place as a symbol of reconciliation.