BURKINA FASO: Christian villagers systematically attacked, expelled and exterminated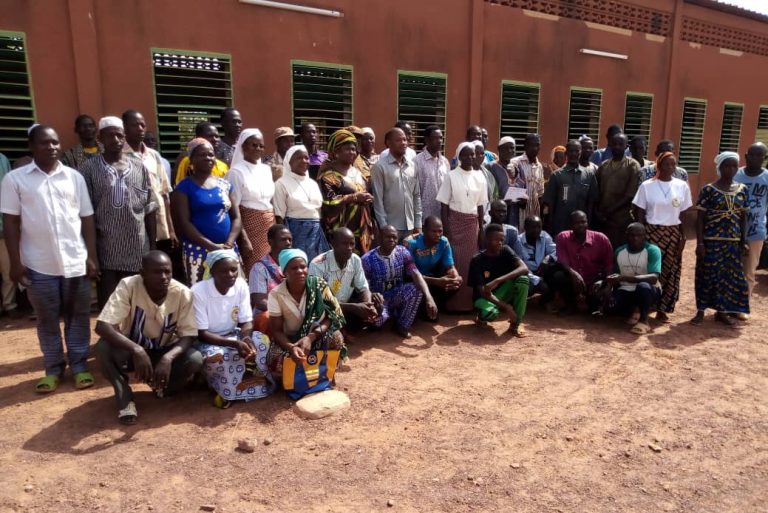 Christians in northern Burkina Faso have been given violent ultimatums by Islamist extremists to flee their villages or convert to Islam.
The source, who asked not to be named for security reasons, told Catholic charity Aid to the Church in Need that up to 2,000 people fled from the villages of Hitté and Rounga, following attacks in early September.
Speaking about the attack on Hitté, the source said: "At the beginning of September, 16 men arrived in the village, intercepting the villagers who were returning from the fields.
"Some of the men forced the people to enter the church where they threatened the Christians and ordered them to leave their homes in the next three days, while others set fire to whatever they found in their path. Now Hitté is empty of any Christians and any catechumens."
A number of families found shelter in a primary school in nearby Ouindigui village.
ACN was told that 7,000 internally displaced persons (IDPs) from villages sought shelter in Titao.
The first village to be attacked was Toulfé in May 2019 – where jihadists murdered five people – before moving on to the town of Babo.
The Catholic Church is organising social and pastoral support, including medical care for the sick and the elderly – as well as counselling for those suffering trauma.
The source said: "The situation is proving very difficult to cope with, but it has prompted a spirit of solidarity among the rest of the population in Titao, including the local Muslims, who do not share the radical extremism of the terrorists and who are helping the local church to provide food and water to alleviate the basic needs of the refugees."
ACN's source was critical of government authorities for not responding to reports of attacks on the villages – adding that police had been unwilling to help recover the bodies of the Christians who had been slain, citing security concerns.
"On one occasion the daughters of the victims plucked up courage and set out on tricycles to find their parents' bodies so that they could bury them."
The source told ACN that "often the majority of the terrorists are members of the Peul (Fulani) people" – but added "however we must not accuse all the Peuls."
"Someone is persuading these people to take up weapons and is providing them with weapons to kill their brethren with whom they have lived in peace for years until now.
"For in fact, although there are a number of foreigners among the terrorists, the majority of them are not foreigners. They are Peuls who have been living in the region for years.
"Their families are known to us, and yet from one day to the next they have become enemies of the people. These people are being manipulated."
The source added that responsibility for the increase in violence in the country lies abroad, saying: "Weapons like these are not made in Burkina Faso…
"The situation is critical. Please pray to God to touch people's hearts, so that peace may return."
"Christians around the world face discrimination, oppression and persecution for their faithfulness to Christ. Please take the time to find out more so that you can be a voice for them. Your kind gift and your prayers will also help support thousands of ACN projects around the world. Thank you."
DONATE NOW