DRC: 'Killed in their hospital beds'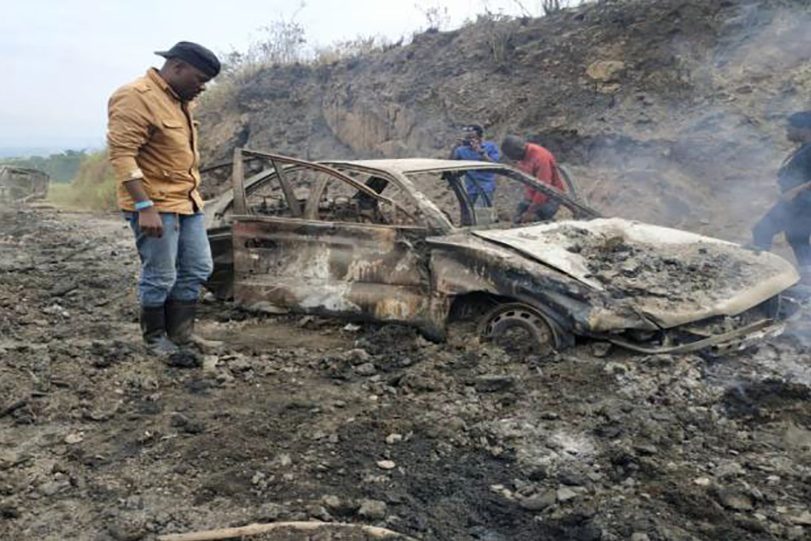 A bishop from the Democratic Republic of Congo (DRC) has given a harrowing account of the Islamist insurgency in the country, with schools and hospitals destroyed, children killed, and sick people murdered in their beds.
Speaking to Catholic charity Aid to the Church in Need (ACN), Bishop Paluku Sekuli Melchisédech of Butembo-Beni stressed that the level of violence was relentless.
He said: "The number of incidents is particularly high in the northern part of our diocese. Armed groups are destroying schools and hospitals. Teachers and pupils are being killed.
"They are even killing the sick as they lie in their hospital beds. Not a day goes by without people being killed."
According to Bishop Melchisédech, the effects of the conflict have led to an increase in serious psychological issues.
He said: "We need centres where people can go for therapy. Many people are traumatised. Many have watched as their parents were killed. There are many orphans and widows. Villages have been burned to the ground. We are in a state of utter misery."
He added: "The people cry because they have reason to. But they carry a seed of hope within them. They have a natural resilience that is strengthened by evangelisation."
The bishop was critical of the government's role in the conflict, suggesting that corruption at the highest level may explain the regime's apparent indifference.
He said: "The state as such does not exist. The reach of the government does not extend into the east, be it out of weakness or complicity."
Responding to the growing threat of Islamisation, Bishop Melchisédech said the Church's main objective was "strengthening the faith of Catholics. Islam is being forced on us. Mosques are being built everywhere, even though no one needs them.
"The [mosques] do not look like the traditional ones we are familiar with."
He added: "Anyone who has been kidnapped by these terrorist groups and managed to escape from them alive has told the same story. They were given the choice between death and converting to Islam."
For decades, the region in the east of the DRC, rich in natural resources, has been plagued by violent incursions from soldiers in militant Allied Democratic Forces (ADF), and in June 2019, ADF's leader, Musa Baluku, pledged allegiance to Daesh (ISIS).
The bishop asked: "What kind of relationship should we have with this form of Islam, which is not only a religion, but also a political movement linked with terrorism?"