DRC: Trapped between bandits and a volcanic eruption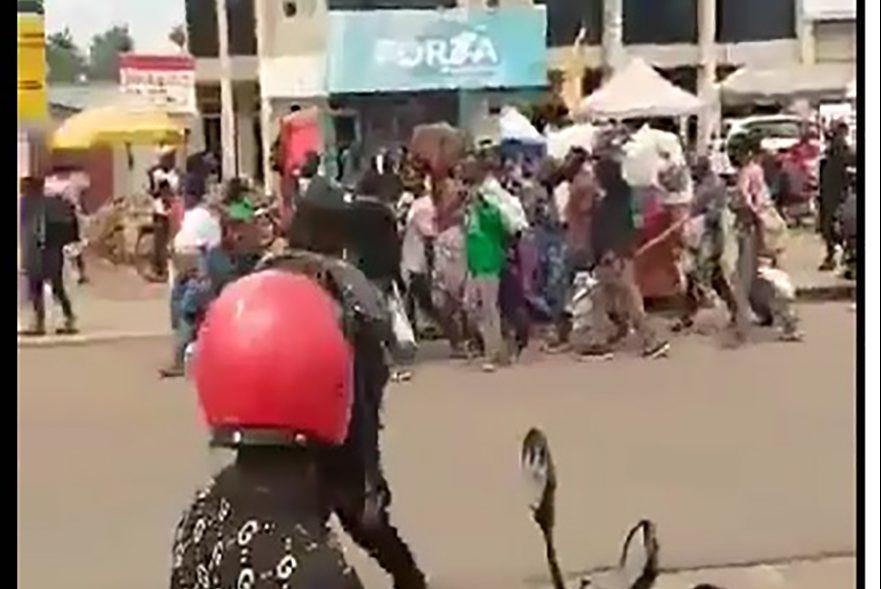 Tens of thousands of people are risking assaults by armed groups as they evacuate the city of Goma, in the east of the Democratic Republic of the Congo (DRC), over fears of another volcanic eruption.
Father Arsene Masumbuko, rector of the Saint John Paul II Seminary in Buhimba, told Catholic charity Aid to the Church in Need (ACN) that bandits could prey upon the evacuees fleeing after warnings that the Mount Nyiragongo volcano could erupt again.
Father Masumbuko said: "The first dilemma is whether to evacuate [the seminary] or not, but if we evacuate the next question is where to go and especially how to get there, because security outside of Goma is very fragile.
"There are armed groups that take advantage of this situation to attack and assault people."
Mount Nyiragongo, six miles from Goma, a lakeside city home to an estimated 670,000 people, erupted on Saturday (22nd May) killing 32 people and leaving thousands homeless, according to the UN.
Since then, there have been strong earthquakes causing Ndima Kongba, the military governor of North Kivu Province, to order the evacuation of nearly a third of the city's residents after he said magma was detected underneath Goma and nearby Lake Kivu.
Father Masumbuko said: "The serious danger is that there could be an explosion in the lake, where there is gas, that would endanger everything in an area of 20 kilometers.
"That is why we are waiting to receive more information and to be able to make a decision."
He added: "I am in permanent contact with the vice-rector to decide what to do."
People are leaving the city by foot, ferry and car, with some carrying their possessions with them.
Father Masumbuko said: "The situation is chaotic. MONUSCO [the United Nations peacekeeping force] has already left and has left us alone.
"There are no precise indications, people are informed by social networks, Facebook or WhatsApp and contradictory messages are given. It is really a drama. I ask you to support us with your prayers."
Father Masumbuko finished with a renewed request for spiritual support: "I ask for prayers for the population of Goma and for our seminarians. We still don't know if we will have to evacuate the seminary."
For decades, the region in the east of the DRC, rich in natural resources, has suffered violent incursions by soldiers from the militant Allied Democratic Forces (ADF). In June 2019 ADF's leader, Musa Baluku, pledged allegiance to Daesh (ISIS).