HAITI: Fresh aid hits country
• Cardinal: "People are sleeping on the ground. There is no water, no electricity, no food, no clothes."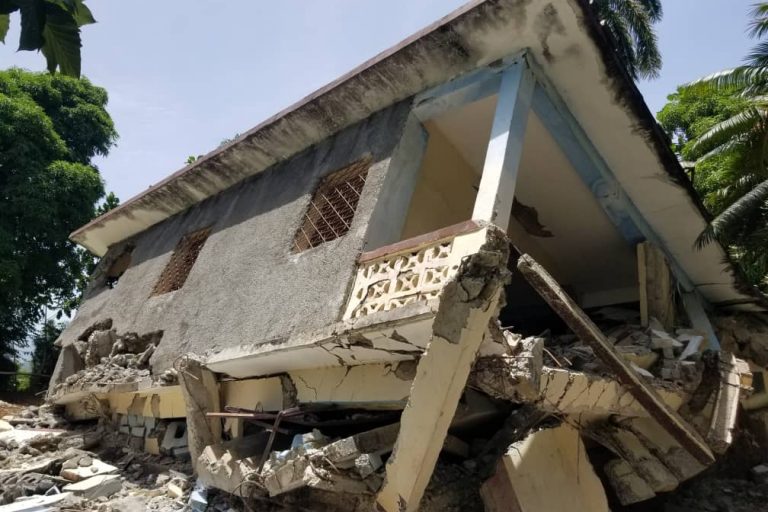 A Catholic charity has sent through the first tranche of urgent assistance to Haiti for families worst affected by the earthquake and the floods that followed.
Catholic charity Aid to the Church in Need (ACN) announced help for 45 struggling families in Jeremie, which has been devastated by mudslides and flash flooding from a tropical storm which landed just days after the quake.
Speaking to ACN, Father Jean-Jacques Saint-Louis, the Provincial Superior of the Montfort Fathers in Haiti, said: "The situation is impossible. The people are too frightened to return to their homes.
"We have to provide food, clothing, water, medicines and temporary shelter for these people. This is the most important thing at the moment."
Three members of the order working in the areas worst hit by the natural disasters have identified the families who are in the greatest need.
According to information received from the Diocese of Jeremie, 26 churches have been extensively damaged, including the Cathedral of Saint Louis, and at least 11 of these have collapsed completely.
Father Jean-Jacques Saint-Louis said: "I am counting on your prayers and support to help us in these moments of great anguish.
"At these difficult times in our country, prayer should hold a special place. Thank you for accompanying Haiti with your prayers."
The charity is also exploring ways to help Cardinal Chibly Langlois, Bishop of Les Cayes Diocese, who described the terrible situation facing people in the region.
He said: "So far, we have still not received any tents. The people are sleeping on the ground. There is no water, no electricity, no food, no clothes."
According to the cardinal, many people are traumatised and some are still waiting to find out what happened to family members who are classified as missing.
In Les Cayes Diocese 135 churches have been destroyed and 111 others were damaged.
Cardinal Langlois said: "I thank you for your concern for our diocese. I am moved by your closeness, especially during this difficult time following the earthquake.
"Miraculously, we escaped unhurt, but many people have lost their lives, among them Father Jacques Percy, a retired priest who was staying in the bishop's house. Thank you for remembering him in your prayers."
So far, 2,207 deaths have been recorded in Haiti, with 12,268 injured and 53,000 homes damaged according to Haiti's Civil Protection Agency.