HOLY LAND: Catholic leaders condemn police brutality at funeral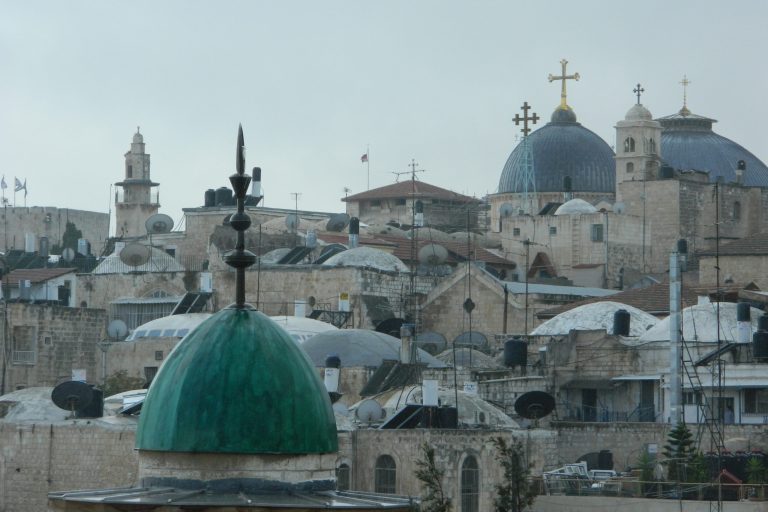 Patriarchs and bishops in the Holy Land have condemned police use of smoke grenades and rubber bullets against mourners in a funeral procession as "violent" and "disproportionate".
In a statement released yesterday (16th May), the Latin Patriarch of Jerusalem, Pierbattista Pizzaballa, joined with the Greek Orthodox Patriarch of Jerusalem, Theophilos III, and the bishops of the region to deplore the use of excessive force by police during the burial rites of Christian journalist Shireen Abu Akleh last Friday (13th May).
The patriarchs strongly criticised the action of officers at the event: "Israeli Police's invasion and disproportionate use of force, attacking mourners, striking them with batons, using smoke grenades, shooting rubber bullets, frightening the hospital's patients, is a severe violation of international norms and regulations, including the fundamental human right of freedom of religion, which must be observed also in a public space."
Security camera footage released by St Joseph's Hospital yesterday, showed dozens of officers in riot gear entering the hospital building, where the funeral procession started, with batons drawn.
At one point officers can be seen shoving a man on crutches to the floor as they made their way through the hospital.
According to the patriarchs: "The police stormed into a Christian health institute, disrespecting the Church, disrespecting the health institute, disrespecting the memory of the deceased and forcing the pallbearers almost to drop the coffin."
Tony Abu Akleh, the brother of the deceased journalist, told CNN that the action of police – who asked him to provide detailed plans of the funeral procession ahead of the day – was "unacceptable and unjustifiable".
Mr Abu Akleh said: "They could have easily blocked the road if they didn't want to see the funeral leave the hospital but the attack was intentional and brutal."
Police insisted that they were only dealing with individuals who were "disrupting public order" after stones were thrown at officers.
More than 100 officers gathered outside the hospital. Video footage shows one officer telling the crowd that if they did not stop chanting pro-Palestinian slogans, the funeral would be cancelled.
Ms Abu Akleh's coffin was taken to the Melkite Greek Catholic Cathedral in Jerusalem's Old City for her funeral liturgy.
The journalist died from a shot to the head on 11th May while covering an Israel Defence Forces (IDF) raid on the refugee camp in Jenin, in the West Bank. She was wearing a bullet-proof press jacket when she was hit.
A statement from her employer Al Jazeera said that it held "the Israeli government and the occupation forces responsible for the killing of Shireen", adding that her death was "a blatant murder, violating international laws and norms".
Israeli officials initially suggested she might have been shot by Palestinian militants during the firefight.