IRAQ: HRH The Prince of Wales meets bishop from Iraq
HRH The Prince of Wales has had a meeting with Chaldean Catholic Archbishop Bashar Warda of Erbil, northern Iraq.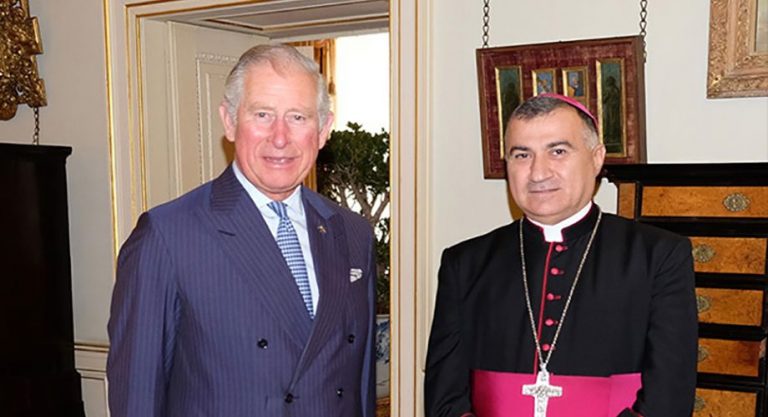 The meeting, which took place yesterday (Wednesday, 17 May 2017) at Clarence House, central London, came the week after reconstruction began on homes damaged by Daesh (ISIS) in northern Iraq's Nineveh Plains.
The archbishop is working with other bishops on plans to enable a partial repopulation of towns and villages in Nineveh whose inhabitants were forced to flee when the extremists seized the area in August 2014.
Archbishop Warda is in the UK at the invitation of Catholic charity Aid to the Church in Need, which has been a significant donor of emergency aid for the displaced communities.
Church organisations such as ACN have been the major contributors of food, shelter, medicine and schooling for IDPs being cared for in Archbishop Warda's diocese.