NIGERIA: 'I shielded them as a hen shields her chicks'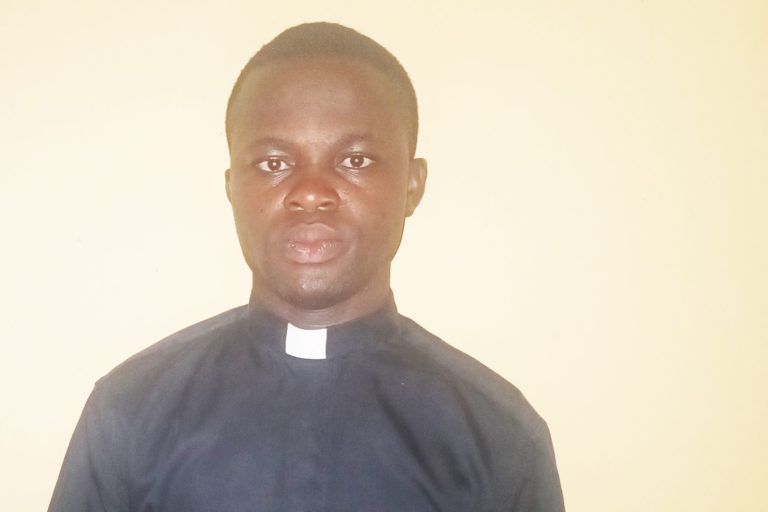 A priest in Nigeria has given a first-hand account of how he tried to save his parishioners when terrorists struck during Mass on Pentecost Sunday, killing more than 40 people.
Father Andrew Adeniyi Abayomi, associate pastor of St Francis Xavier Church in Owo, Ondo state, spoke to Catholic charity Aid to the Church in Need (ACN) about his experience on the day of the attack (5th June).
Describing the scene just as he was finishing saying Mass, he said: "I stood there in shock, wondering what was going on, when someone ran to me, yelling: 'Father, unknown gunmen!' At that point, I did not fear for my life, rather, I was thinking how to save my parishioners.
"Some of them summoned the courage to lock the entrance door. I urged people to move through the sanctuary into the sacristy. Some of the parishioners escaped through there.
"I remained in the inner part of the sacristy. I could not run as I was surrounded by children, while some adults clung to me, some even inside my chasuble. I shielded them just as a hen shields her chicks."
He added: "I heard the voices of my parishioners: 'Father, please save us; Father, pray!' I encouraged them and calmed them, and said they should not worry, that I was praying, and that God would do something.
"I heard three or four explosions, one after the other. The whole attack was well planned and lasted about 20-25 minutes."
There have been conflicting reports about the identity of the attackers, and Father Abayomi said there could have been six of them, some of whom disguised themselves among the worshippers.
He said: "I did not see them, but some eyewitnesses say there were four, while others said that in addition to the four there were some among us in church. Some say six, in total, but the actual number is unknown."
He added: "Some of the attackers disguised themselves as regular parishioners during Mass. They worshipped with us during Mass until the attack started."
Most of the fighting in Nigeria has been in the northern states and the Middle Belt, which made the attack in Ondo state, south-west Nigeria, a surprise.
Father Abayomi said: "We have been hearing that militant groups are mobilizing people in the south-west and other parts of the country. We cannot ascertain the tribe, the race, or the group the attackers belong to."