INDIA: Christians fear rise in violent attacks after Hindu nationalist shock election win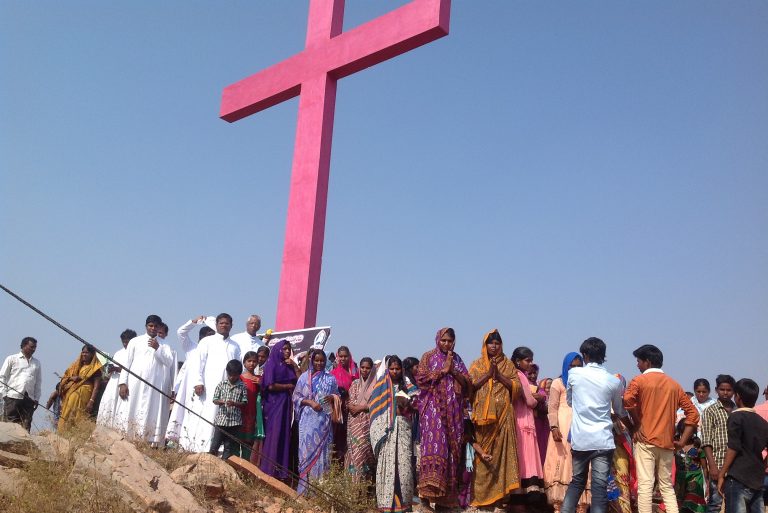 India's religious minorities fear for their future after BJP (Bharatiya Janata Party) Prime Minister Narendra Modi won a second term in office.
In an interview with the Catholic charity Aid to the Church in Need, a source close to the Church said: "The five years with Narendra Modi in power have been extremely difficult for us – we are fearful that the next five years will be worse."
Reported attacks on Christians in India have increased by more than 400 percent since 2014 when Prime Minister Modi first took office.
There are fears that this month's election results will mean escalating persecution for Christians across the country – including an expansion of anti-conversion laws and an increase in attacks by vigilante groups against religious minorities.
The source who asked not to be named – fearing reprisals for speaking out – said: "The fact that the Hindu nationalist BJP party has won so overwhelmingly is a warning signal for us, since it shows that Hindu nationalism is growing and the minorities – both the Christians and the Muslims – often find ourselves abandoned in the face of social injustice and discriminated against even quite openly."
The source added: "The victory of Modi is a source of frustration and fear to the minorities in India.
"We cannot quite believe what has happened. Even in those states and districts where surveys suggested the outlook was less favourable for Modi, in the end his party gained many more seats than had been predicted."
Some media outlets accused the government of manipulating the electronic voting system as well as vote buying.
The source told ACN: "I saw how hundreds of destitute day labourers were called together just a few days before the elections and how they were each given 3,000 Rupees on behalf of the Nationalist People's Party."
The source said: "Hindu nationalism does not want to see any changes in the social structures and many people in India are currently living in a state of semi-slavery.
"Those belonging to the lowest classes are used and exploited like slave labour."
One of the institutions working to change this situation is the Catholic Church "and this [is] why we are the target of discrimination and oppression".
The BJP has close ties to Rashtriya Swayamsevak Sangh (RSS), which the Washington Post described as "India's most influential Hindu nationalist group". Prime Minister Modi previously worked for RSS.
The source appealed for prayers for India and added: "It is very dangerous to speak against the government – almost nobody dares to do so nowadays.
"But I want people to know what things are like for us, that the situation is a bad one and that we are afraid.
"These have already been five years filled with fear, and now we are asking ourselves what the future is going to hold for us?"