INTERNATIONAL: Helping the Church tackle the COVID crisis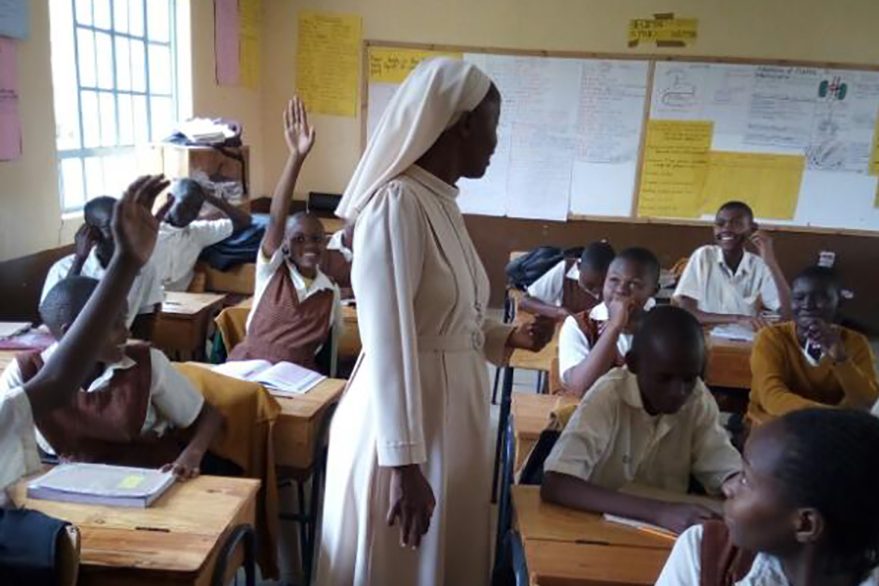 Projects helping Christians badly hit by the coronavirus pandemic are among the latest round of aid provided by the UK office of a leading Catholic charity.
Aid to the Church in Need (ACN)'s help this month includes support for Church workers in north-east India and religious Sisters in eastern Africa struggling because of COVID-19 and related problems.
Bishop James Thoppil of Kohima – which covers Nagaland State – told  ACN: "The news from India is not very encouraging: tragedies after tragedies, rising cases of Corona infections – nationally over 50,000 daily, higher than the US.
"In Nagaland also now we have over 200 daily infection cases…. As I always believe, we do not know the future but we trust in [God] who holds our future."
ACN is backing a five-month plan supporting 27 priests, 49 Sisters and nine catechists in the diocese's struggling parishes to help out with the financial difficulties caused by the COVID-19 lockdown.
The diocese has 53 parishes – but 17 are finding it difficult to cope during the crisis, which is why ACN has provided more than £34,000 to help, which will include basic necessities such as medical costs.
In Kenya, the charity is providing facemasks, soap and hand sanitisers to help Franciscan Sisters carry out their ministry.
Sister Mary Benigna Aoko, Superior General of the Franciscan Sisters of St Anna (FSSA) in Kenya told ACN: "As a congregation, the FSSA is experiencing the negative impacts of the COVID-19 pandemic ravaging the world today."
The Sisters' work includes running schools, hospitals and clinics – as well as working in state-run health institutions and providing home-based care for those living with HIV/AIDS.
But Sister Mary told ACN that many patients are keeping away from hospitals "for fear of the virus".
Thanking the charity and its benefactors for their support, Sister Mary wrote: "May God bless you for your generosity and keep you safe during this pandemic."
Neville Kyrke-Smith, national director of Aid to the Church in Need (UK), also thanked those supporting the charity's work.
He said: "ACN has just approved a number of projects to help the Church continue its mission of love around the world, including repairing chapels in Chad and Benin, giving pastoral support to displaced families in Mozambique and providing copies of our Child's Bible in Cameroon.
"At a time of crisis, it is more important than ever to support those who are selflessly ministering to others – despite the increased risk that COVID-19 poses to their ministry. Our heart-felt gratitude goes out to all ACN's friends and benefactors, who are helping to make Christ's love a living reality for our suffering brothers and sisters."