IRAQ: A symbolic meeting of peace and hope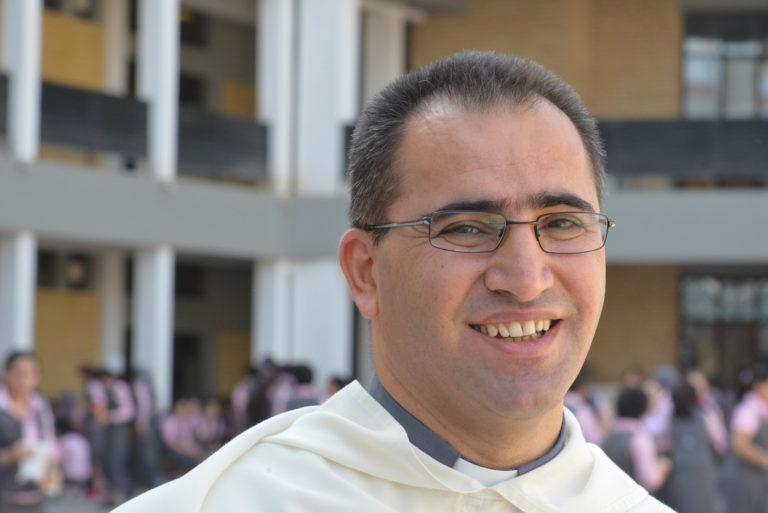 The meeting between Pope Francis and Grand Ayatollah al-Sistani – one of Iraq's most influential spiritual leaders for Shi'a Muslims – on Saturday (6th March) has been hailed as a historic moment of peace.
Speaking to Catholic charity Aid to the Church in Need (ACN), Father Ameer Jaje OP, Director of the Arab Section at the International Dominican University in Paris, and a native of Qaraqosh, Iraq, said both men were crucial to any lasting stability in the region.
He said: "Both men have an important role in peace and stability."
Father Jaje added: "Al-Sistani, for example, between 2006 and 2008 was an important force for peace during the country's civil war. He even issued a fatwa calling for an end to the cycle of violence.
"In spite of a bombing targeting Samarra's most important mosque, al-Sistani forbade the shedding of any Iraqi blood in response: Christian, Shi'a, or Sunni.
"If it had been any other leader, the situation could have been a lot worse."
Father Jaje said the two religious leaders' meeting was important even if they did not sign a Human Fraternity declaration, such as the one Pope Francis agreed in 2019 with Sunni leader Sheikh Ahmed el-Tayeb, Grand Imam of Al-Azhar in Cairo, Egypt.
"It's not because they don't want to [sign a Human Fraternity document]. It was only a question of time.
"The symbolism of this meeting, however, will be worth more than any signature."
Father Jaje sounded a note of caution, saying that, while most Shi'a Muslims agree with al-Sistani's tendency towards the separation of religion and state, around 30 percent have a more theocratic interpretation of Shi'a Islam, similar to that of neighbouring Iran.
The Dominican priest said: "The real problem is this 30 percent. They use Islam as a political tool."
During Saddam Hussein's presidency, a census showed that there were 1.4 million Christians in Iraq but now they are down to well below 250,000.
One Church official told ACN that in Baghdad today, the numbers of Christians are in the hundreds but in 1979, 14 percent of the city was Christian.
Waffa, a Syriac Orthodox woman in Baghdad, told ACN that life in the capital as a Christian woman was extremely difficult because of religious fundamentalism.
She said: "Life is hard here in Baghdad. For example, people will look at me in a judgmental way for not wearing the hijab, and in recent years there have been threats made against Christians.
"The problem, however, is not the Iraqi people: it is the religious parties."